20% Rabatt auf Candice Cooper Sneaker
Diese Woche haben wir einen super Deal für euch: 20% Rabatt auf ausgewählte Candice Cooper Sneaker!
Die Premiumsneaker der deutschen Schuhagentur Christoph Siegel verbinden auf gekonnte Art und Weise die Vorzüge eines Sneakers mit denen eines High Fashion Schuhs. Innovative Designs treffen auf echte Qualitätsarbeit einer toskanischen Schuhmanufatur. Zum Einsatz kommt natürlich nur feinstes italienisches Leder und das Fußbett ist so geformt, dass ihr garantiert wie auf Wolken lauft. Ein Highlight an euren Füßen!
Grund genug, euch ab heute bis zum 06.05.15 20% Rabatt auf ausgewählte Candice Cooper Sneaker zu geben – euer neuer Traumsschuh! Hier geht's zur Aktion.
Die tolle Sneakerauswahl
Besonders gut gefallen mir die Sneaker in diesem coolen Style, was meint ihr?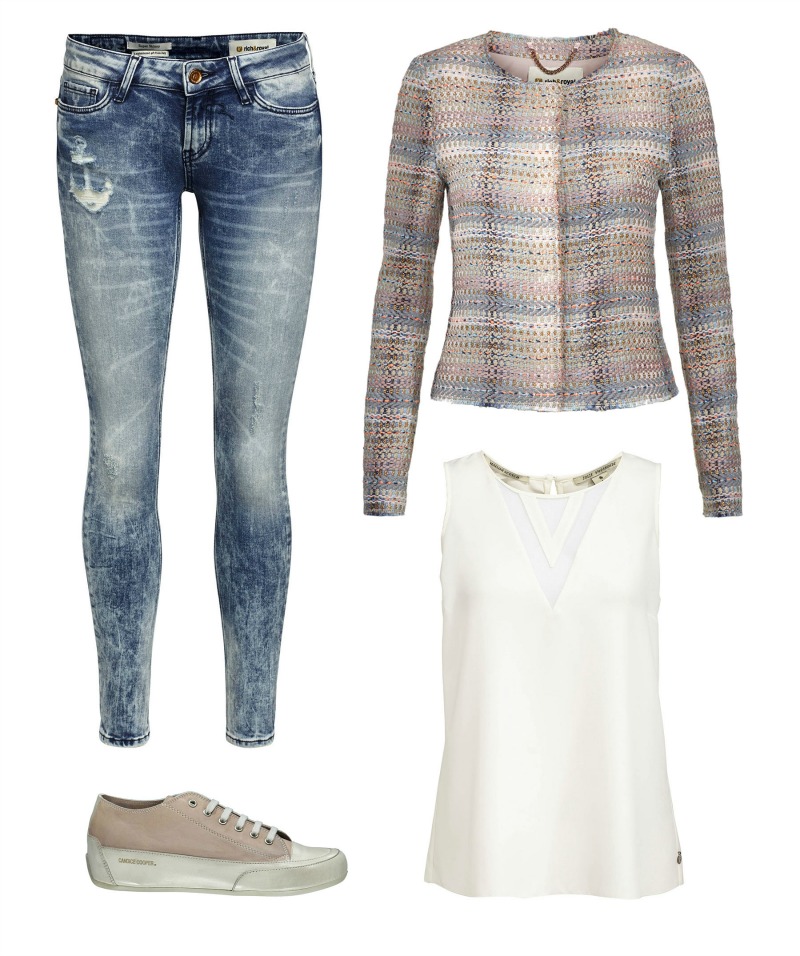 Den Komplettlook shoppen
Die Vergünstigung ist einmal pro Kunde im engelhorn fashion e-Shop anwendbar, gilt auf alle gekennzeichneten Artikel der Marke Candice Cooper und nur solange der Vorrat reicht. Eine Barauszahlung ist nicht möglich und weitere Ausschlüsse sind vorbehalten. Die Aktion ist nicht mit anderen Rabattaktionen kombinierbar.
Einlösebedingungen: www.engelhorn.de/einloesebedingungen
Happy shopping!
Aktion, candice cooper, kultsneaker, Sneaker, sneakertrend
---
Julia
Social Media Managerin bei engelhorn. Biker Boots. Chanel. Kekse. Lesen. High Heels. Mädchenkram. Kurztrips. Running. Gabriel Garcia Marquez. Aperol Spritz. Diane Kruger. Snowboarden. Quatschen. Barcelona. Mädelsabend. Pink. Foodkoma. Losprusten. Kuchen. Neuseeland. Sex and the City. Jane Austen. iPhone. Schumacher. Pinguine. Weißer Tee.
---