André Schürrle: Brazil is calling
Please find the English version below!

Hi Leute,
eine lange und intensive Vorbereitung geht zu Ende. Nach 10 Tagen Aufbautraining und den beiden Testspielen gegen Kamerun und Armenien sind wir gut in Brasilien angekommen. Das vergangene Trainingslager im Passeier Tal konnten wir nutzen, um uns mental und körperlich auf das Turnier vorzubereiten. Im schönen Südtirol standen vor allem das Zusammenspiel und die Stärkung des Team-Gedanken im Fokus. Natürlich trainierten wir auch individuell mit den Fitnesstrainern, um körperlich topfit zu werden.


Das Spiel gegen Kamerun war ein erster Härtetest. Alle, die dachten, man schlägt dieses Team im Vorbeigehen, haben gesehen, dass wir uns teilweise sehr schwer taten. Aber auch dafür sind diese Tests da, um zu sehen, wo man sich noch verbessern kann. Natürlich habe ich mich sehr über mein Tor gefreut, das von Poldi perfekt vorbereitet war. Schade, dass es zum Schluss nur für ein 2:2 gereicht hat.
Gegen Armenien war es ein ganz anderes Spiel, wir waren frischer und konnten von Beginn an Druck machen. Zwar konnten wir in der ersten Halbzeit unsere Chancen nicht nutzen, aber am Schluss stand ein deutlicher und überzeugender Sieg. Aber wir konnten uns darüber nicht so recht freuen, da sich Marco Reus schwer verletzt hat und nun die WM verpasst. Das ist wahnsinnig bitter und er wird mir und dem kompletten Team sehr fehlen.
Gute Besserung, Bro!!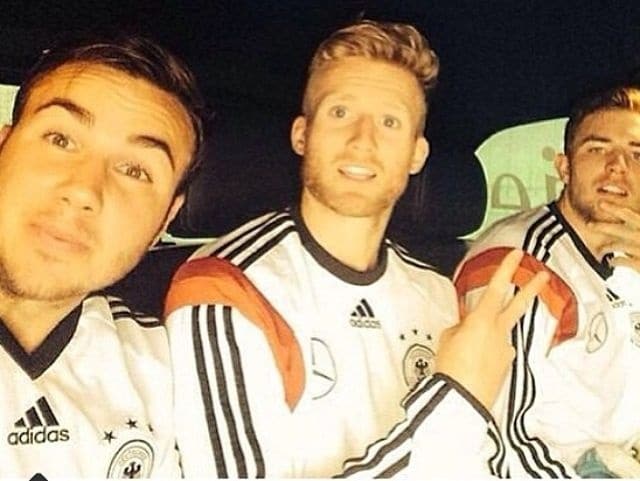 Ich wünsche uns allen eine spannende und erfolgreiche WM 2014!
Euer Schü
ENGLISH VERSION

Hi guys,
a long and intense preparation finally comes to an end. After 10 days of building up and our test matches against Cameroon and Armenia we finally arrived in Brazil last week. We used the past training camp in Italy to prepare ourselves both physically and mentally for the upcoming tournament. The main focus was on team play and building up our team spirit but of course we also trained individually with our fitness coaches to get ourselves in shape.
The match against Cameroon was our first big challenge on our road to Brazil. Everyone who expected an easy team to be beat recognized that we struggled quite a bit. But that's what these matches are for – to identify areas where we need to work on. I was really happy about my goal which was perfectly set up by Poldi. Unfortunately we still only drew 2:2.
Against Armenia we played a totally different match. We were much fresher and put a lot of pressure on them right from the start. Though we couldn't use our chances in the first half, we still managed to beat them comfortably in the end. After the game we were shocked by the bad news that our teammate Marco Reus had a serious injury and will miss the World Cup. It's a great pity and the whole team will definitely miss him. Get well soon, bro!
I wish all of us an exciting and successful World Cup 2014!
Yours,
Schü
Bilder: Instagram André Schürrle
André Schürrle, dfb team, fifa wm 2014, Fußball, Fußball Weltmeisterschaft, jogi löw, Nationalmannschaft, schürrle, Weltmeisterschaft