Burberry Womenswear Herbst/Winter 2015: Bohemian Love
Hello again, 70ies! Die Burberry Womenswear Herbst/Winter 2015 Show mit dem Titel "Patchwork, Pattern & Prints" zeigte diese Woche eine wunderschöne Kollektion in deren Mittelpunkt ein Detail stand: FRANSEN! Überall waren sie zu sehen: An XXL-Capes, Booties, Taschen, Mänteln, Jacken, Schals, Kleidern – die Burberry Franse machte vor keinem Teil Halt.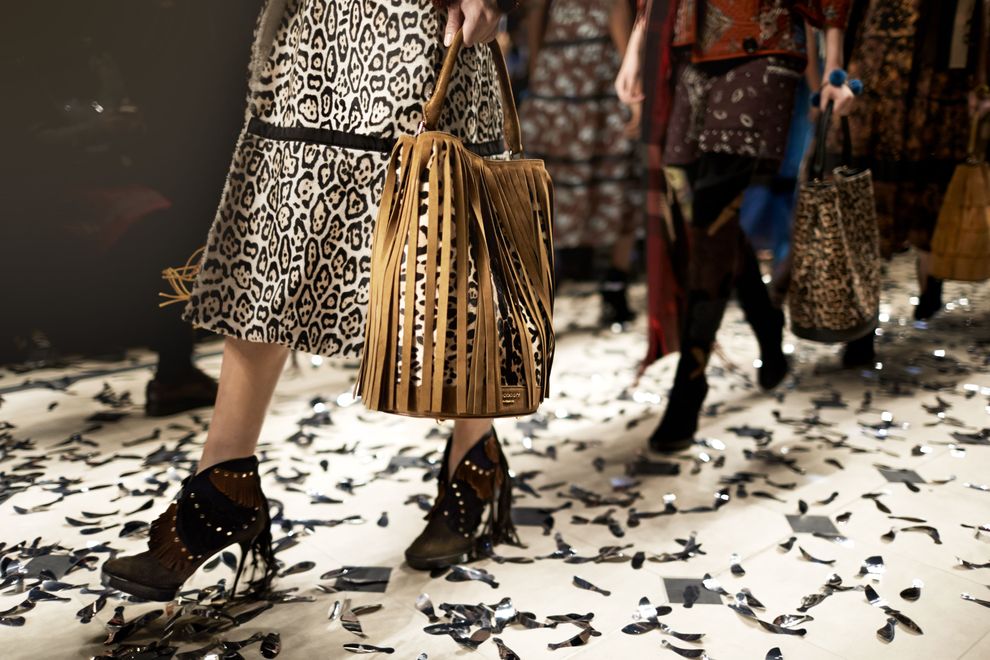 Außerdem zeigte Christopher Bailey, dass uns der 70er Hype auch noch bis in den nächsten Winter begleiten wird, denn viele weitere typische Details der Love and Peace Generation fanden sich auf dem Laufsteg wieder. Mit kunterbunten zarten Maxi- und Midikleidern in warmen Herbstfarben, kuscheligen Felljacken, Bohemian Ponchos, unschuldigen Blümchen, weichen Wildledermänteln und romantischen Spiegelstickereien wird Burberry uns die kalte Jahreszeit auch 2015 versüßen.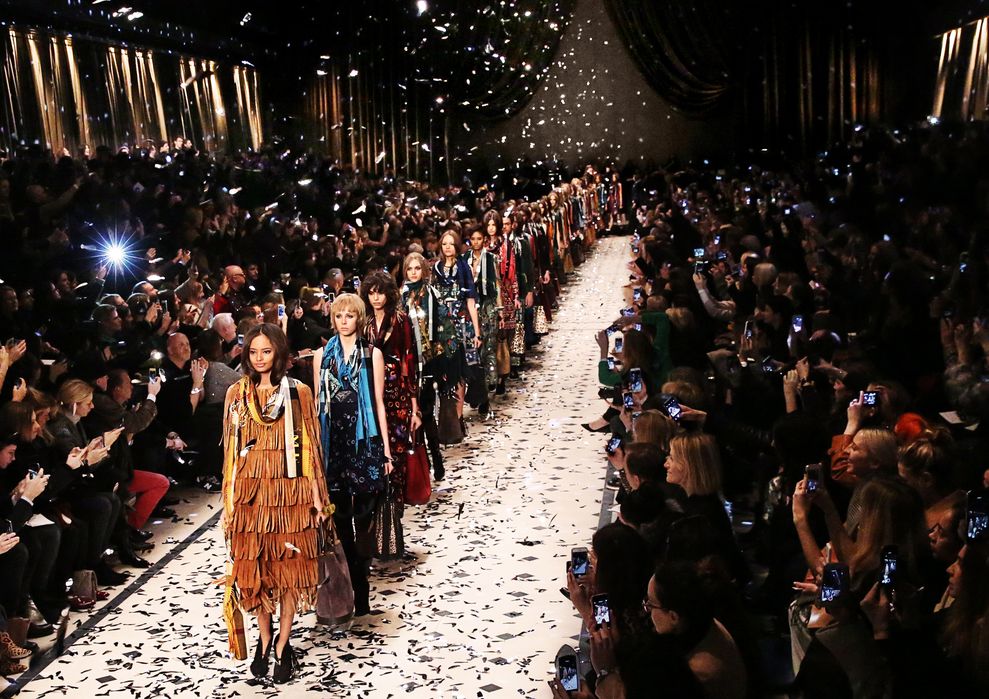 Schnitte
Röcke und Kleider in A-Linie
Materialien
Kaschmir, Wildleder, Seide, Quilt
Farben & Muster
Indian Summer Red, Flaschengrün, Petrol, Paisley, florale und Leaf Prints
Kollektions-Highlight
Burberry Bucket Bag, Ponytail Boots (Booties mit Fransen, hot!) UND der Fransen-Trenchcoat (haben-will!!!)
Gäste
Naomi Campbell, Cara Delevingne, Maggie Gyllenhaal, Clemence Poesy, Sam Smith, Susanne Wuest, Kim Min Hee und Nadine Labaki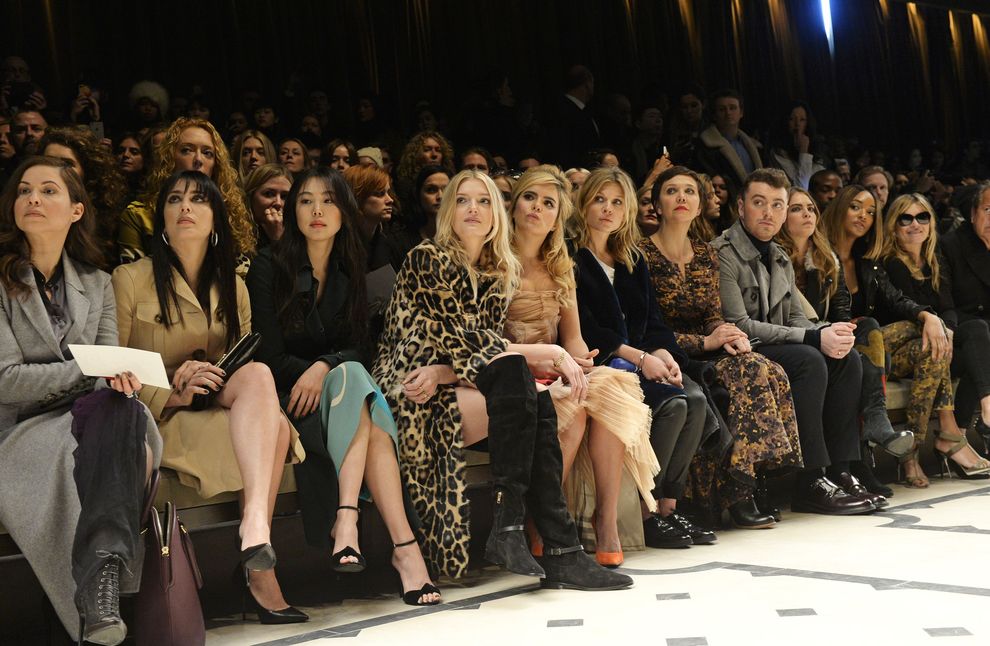 Front Row bei Burberry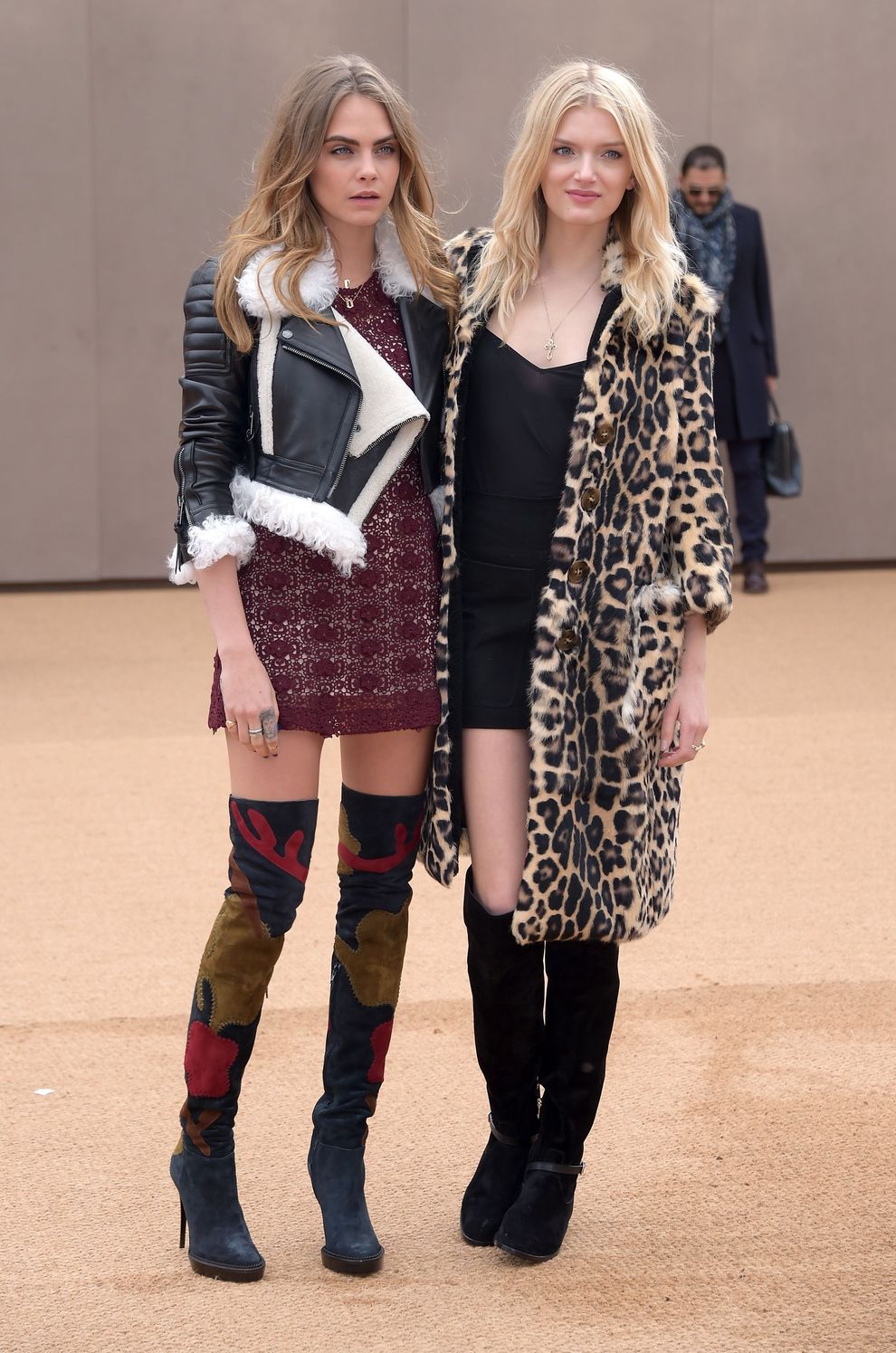 Cara Delevingne und Lily Donaldson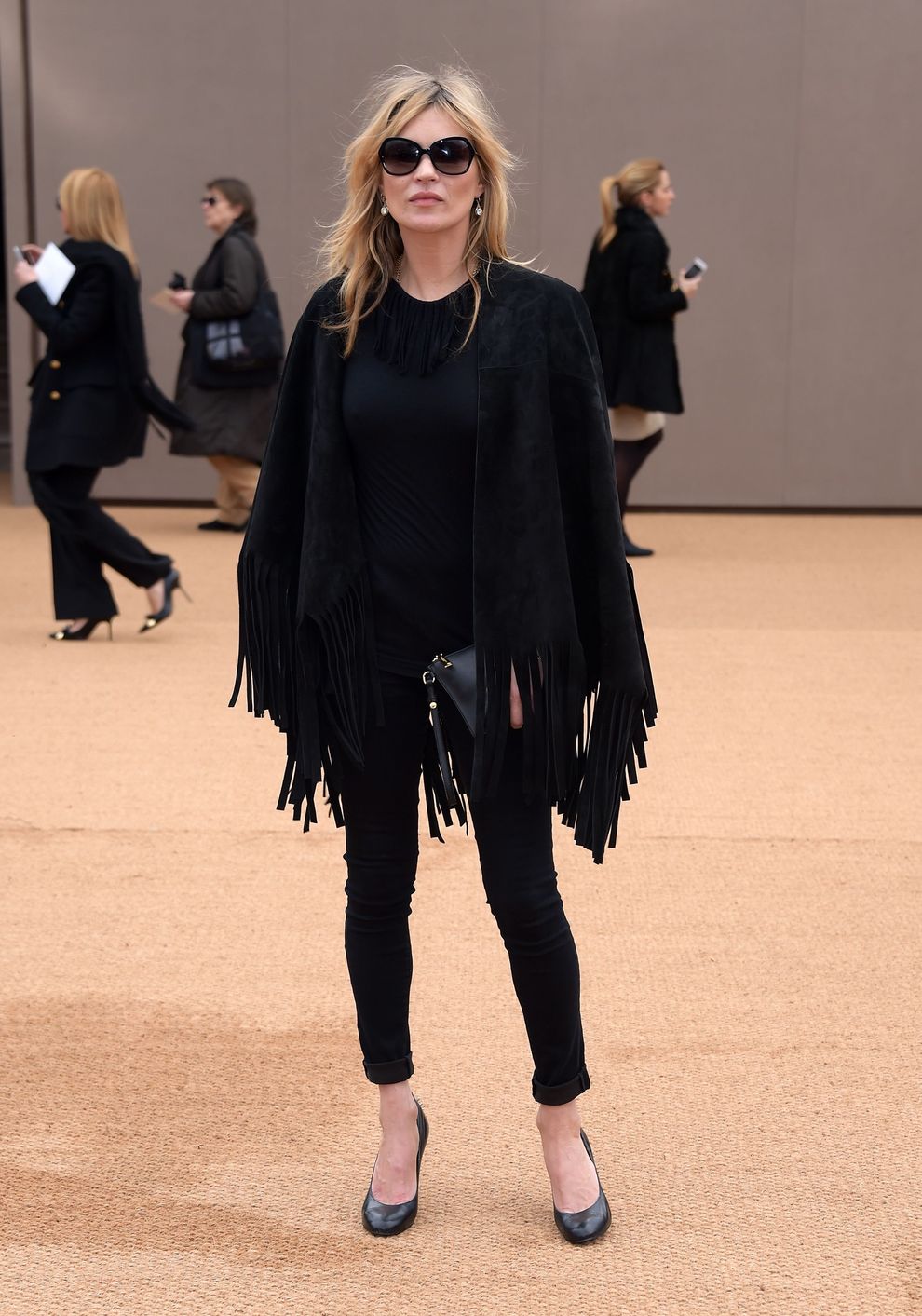 Kate Moss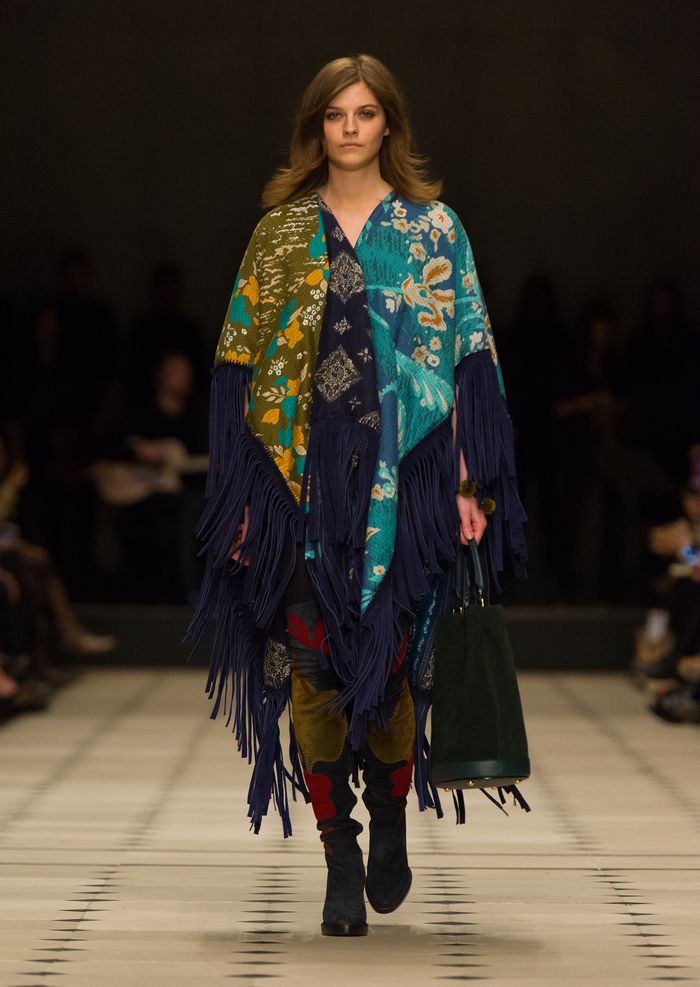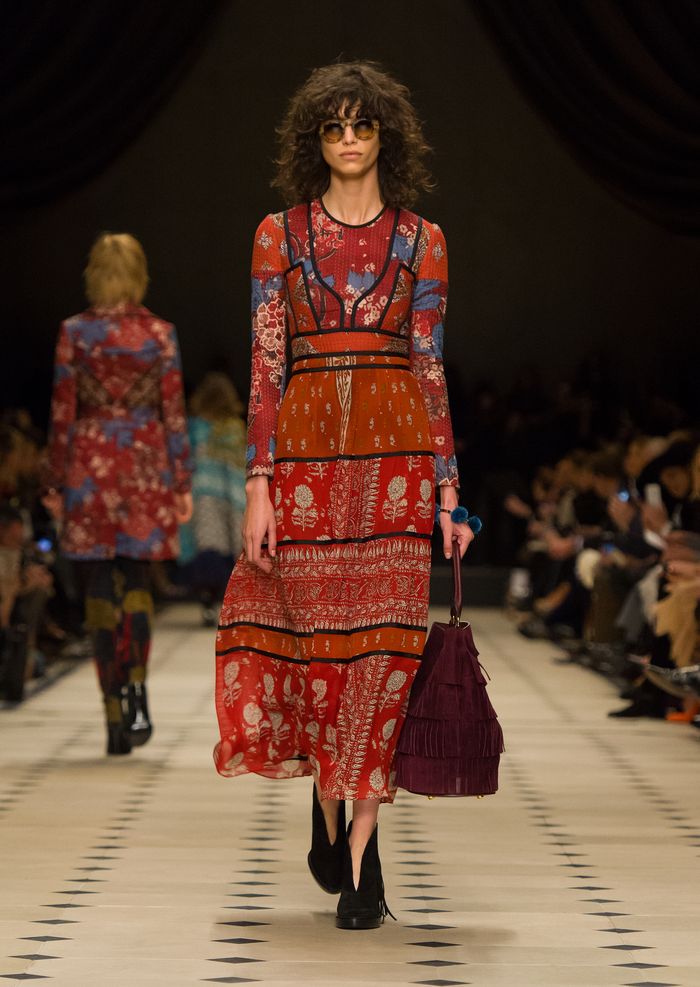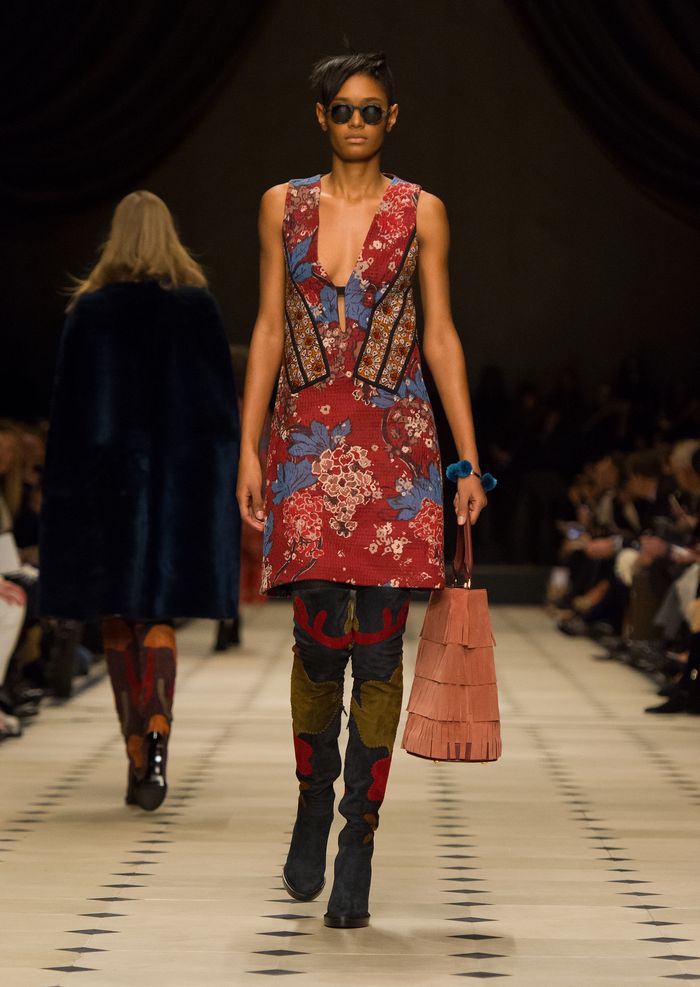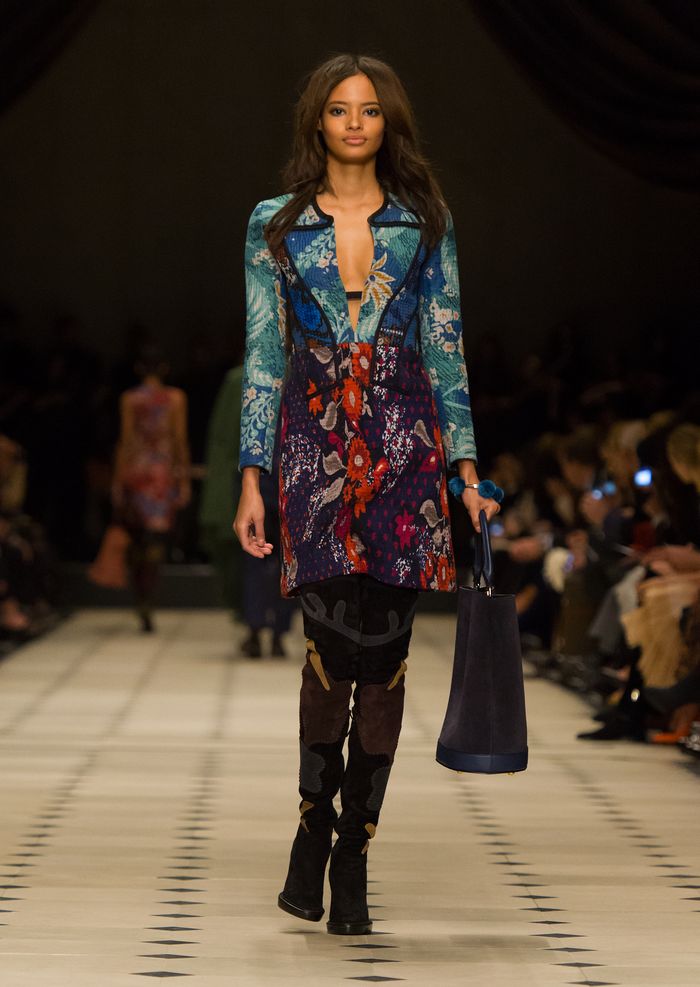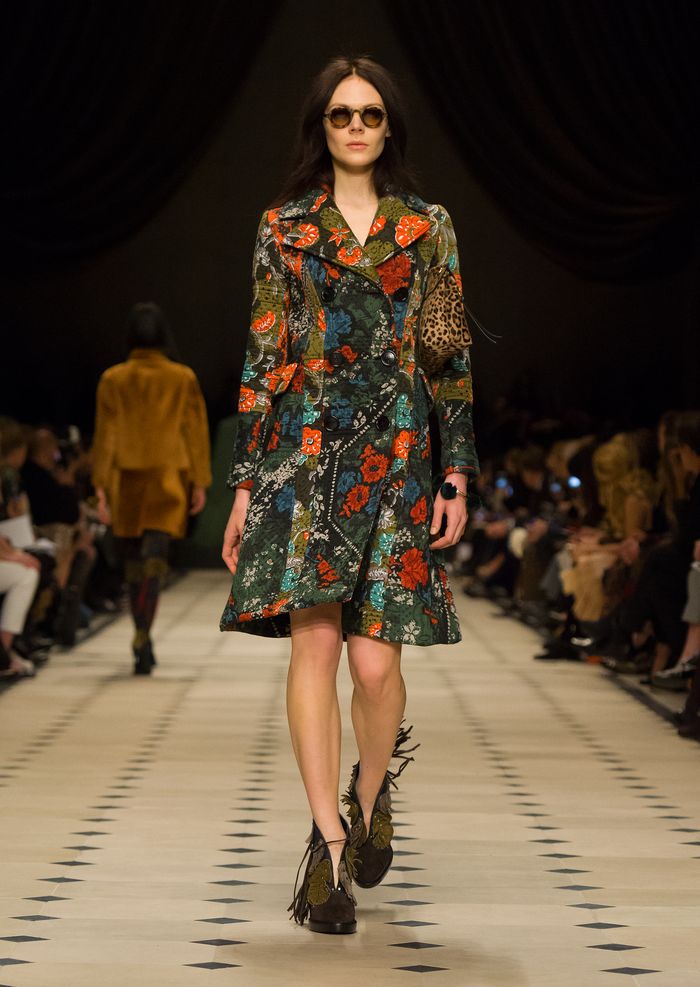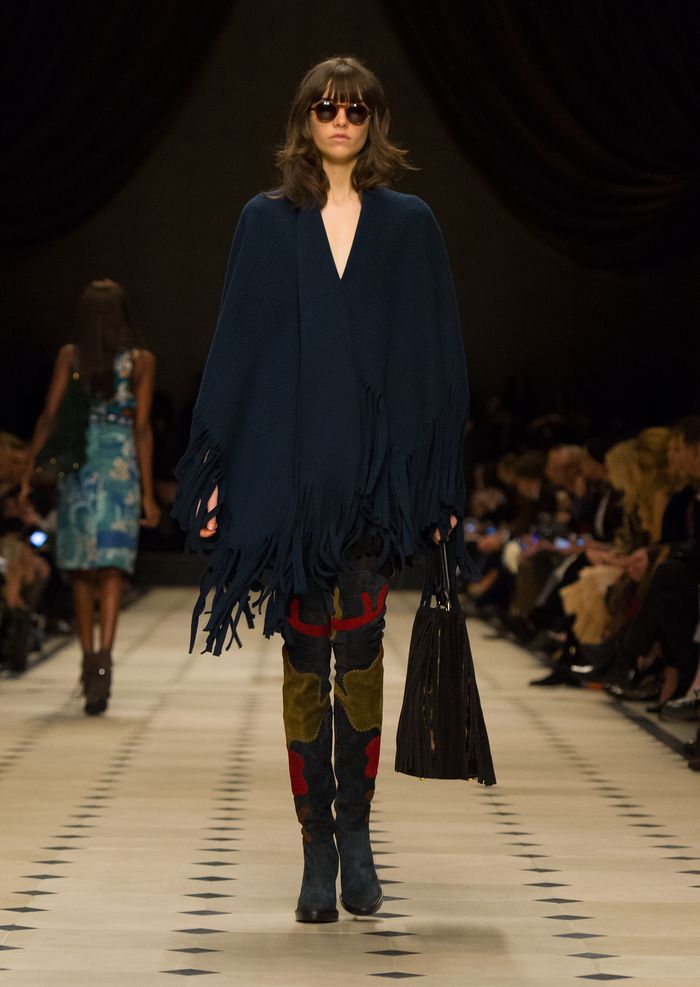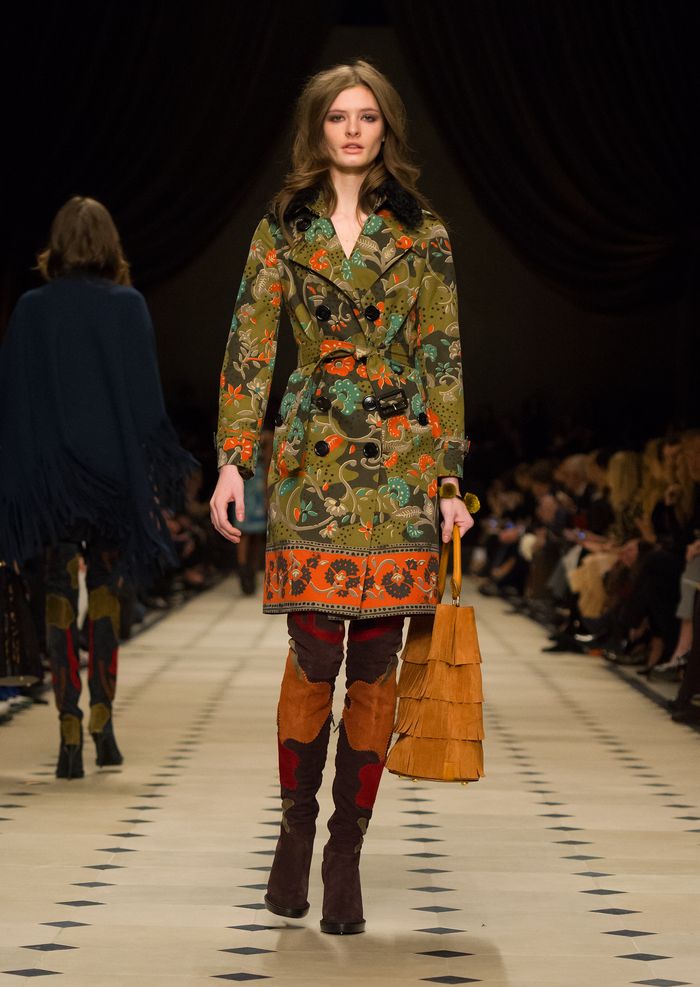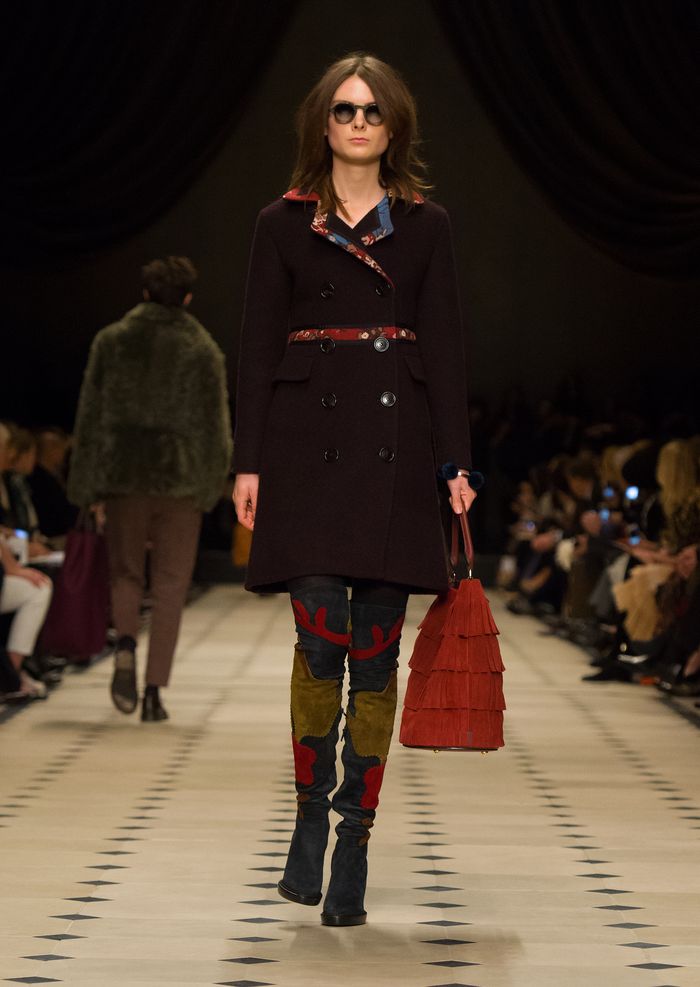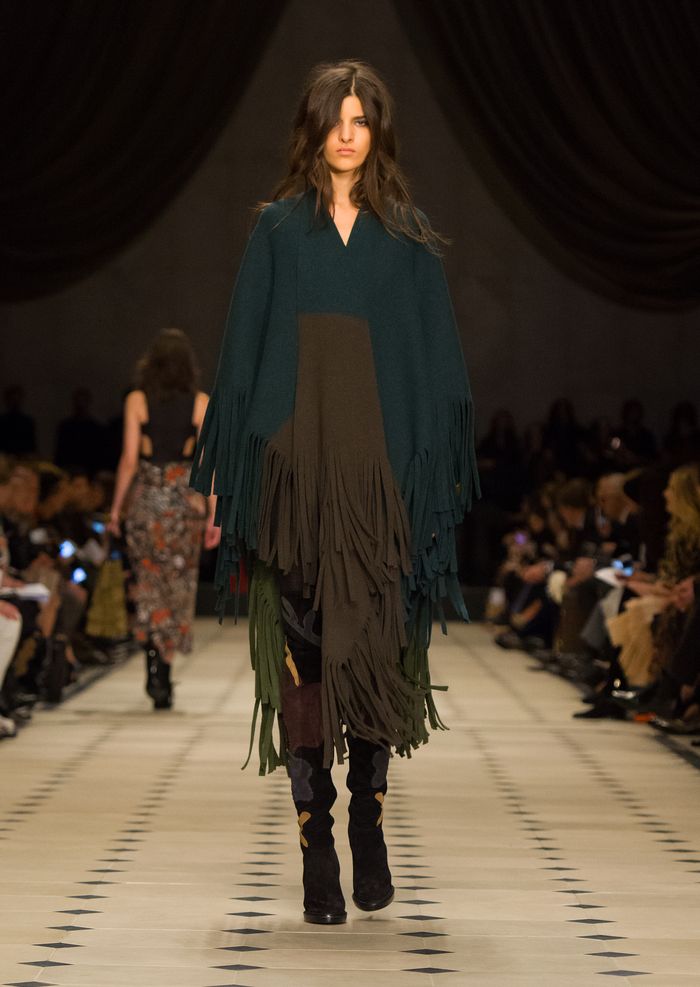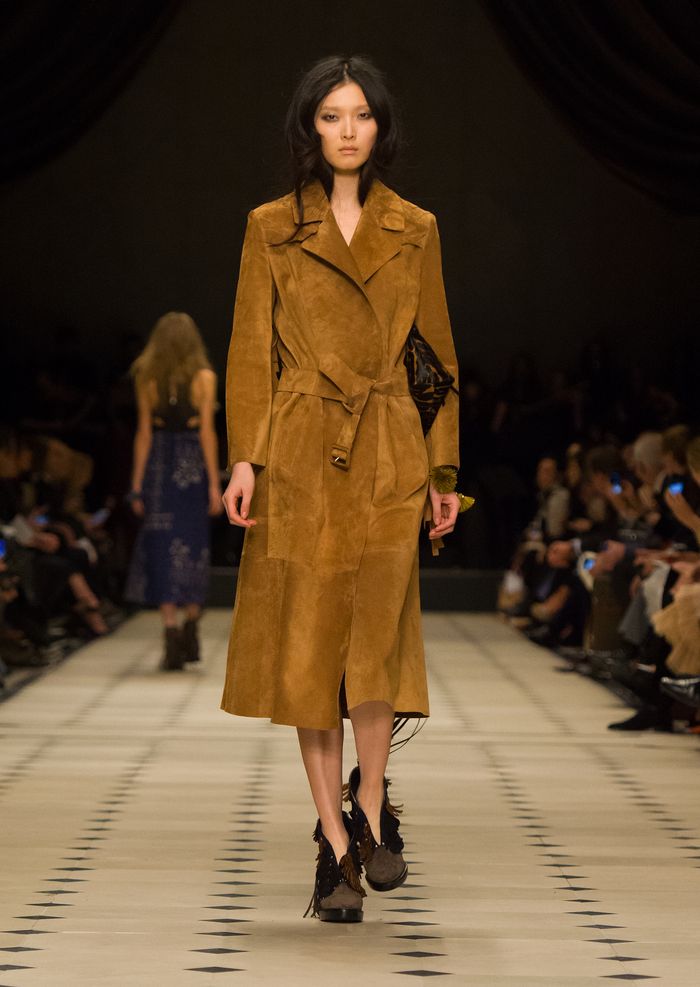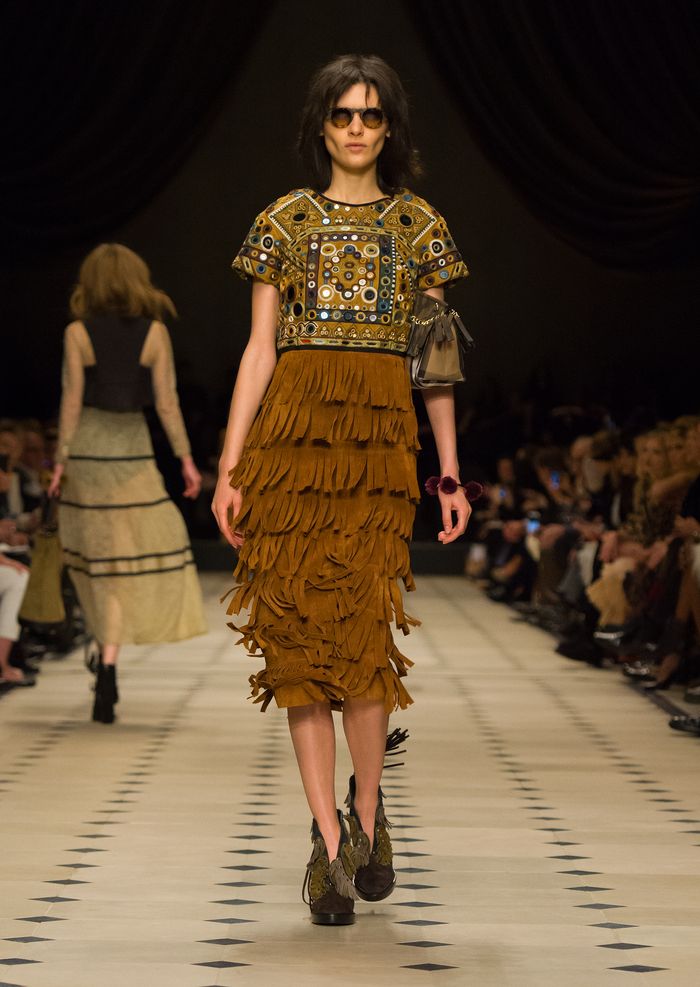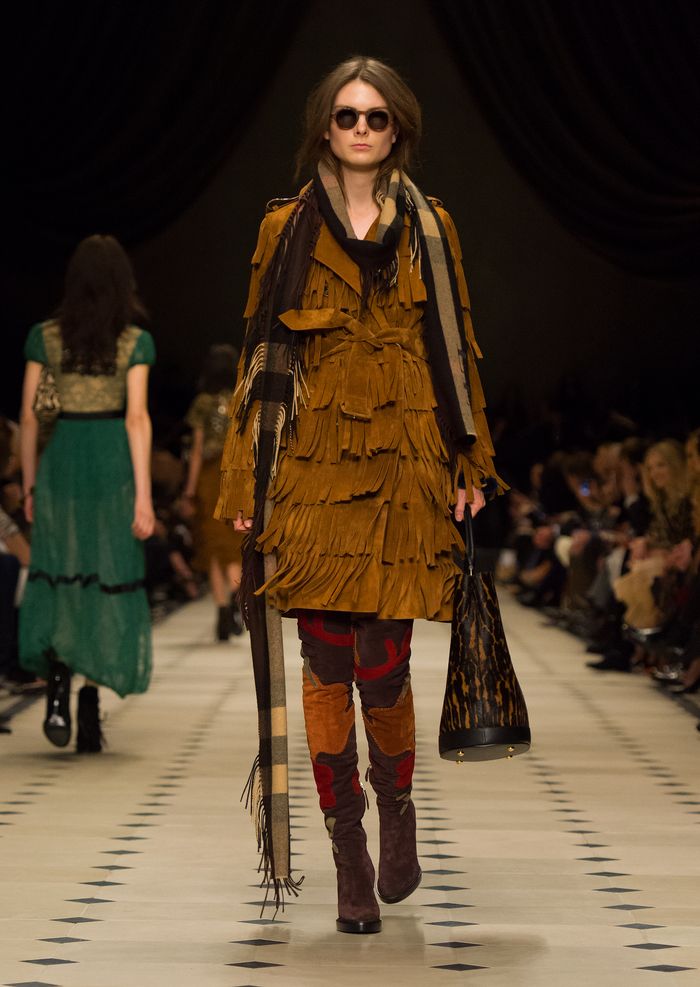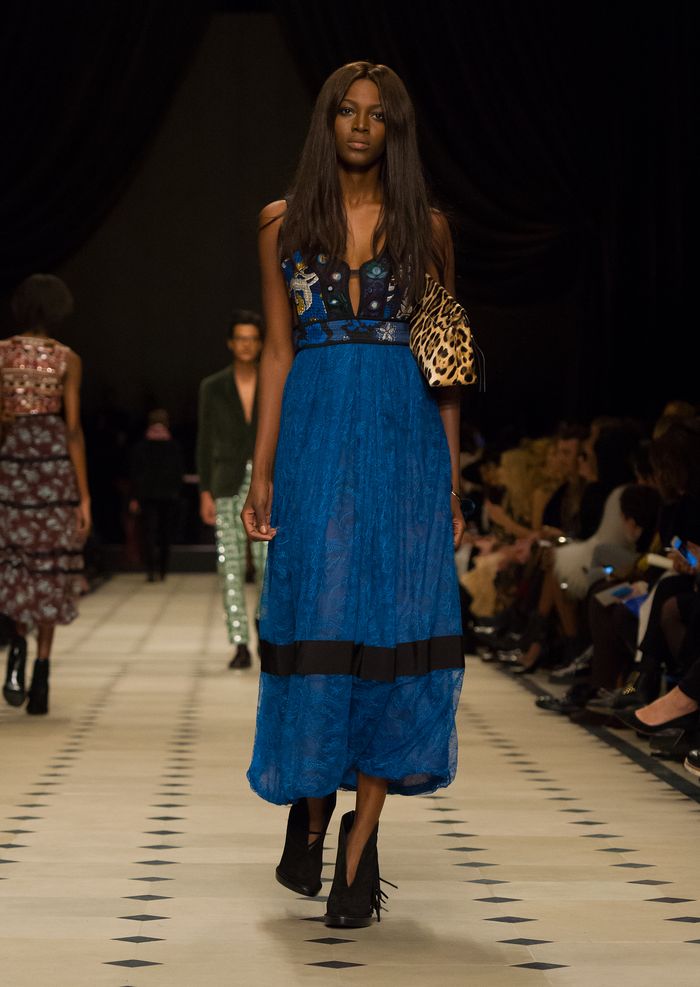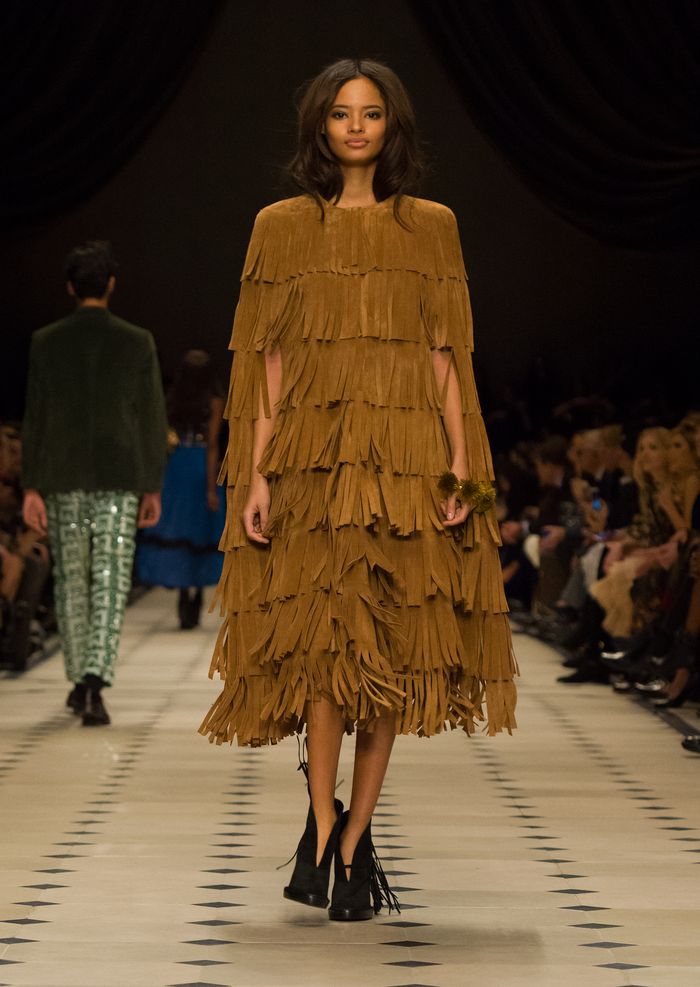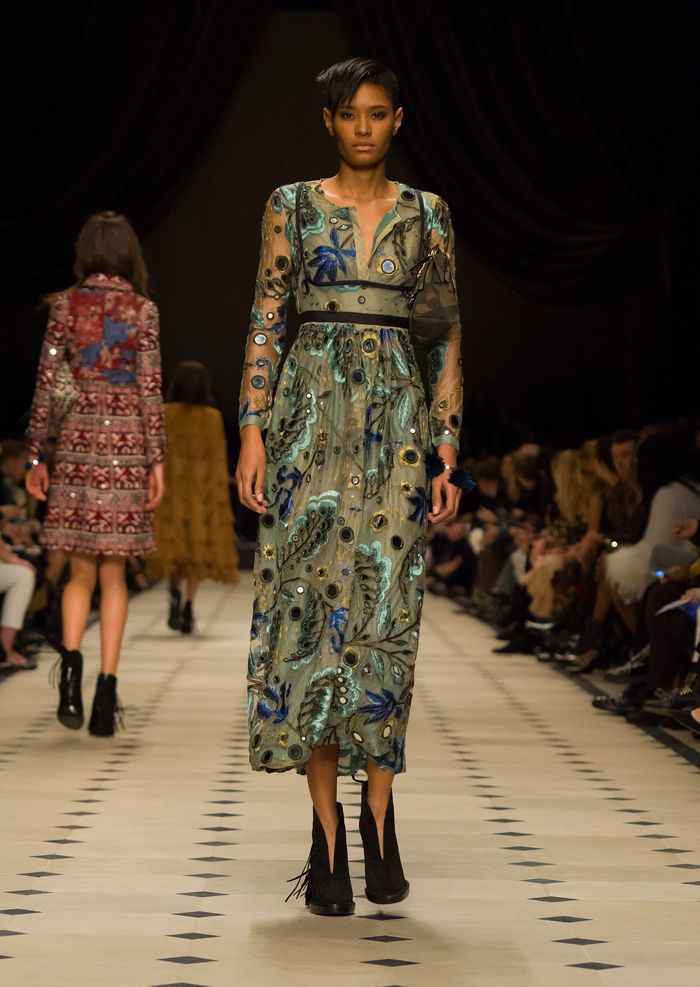 Bilder: Burberry
70ies, Boho, burberry, Fransen, herbst winter 2015, Trenchcoat, wildleder, womenswear
---
Julia
Social Media Managerin bei engelhorn. Biker Boots. Chanel. Kekse. Lesen. High Heels. Mädchenkram. Kurztrips. Running. Gabriel Garcia Marquez. Aperol Spritz. Diane Kruger. Snowboarden. Quatschen. Barcelona. Mädelsabend. Pink. Foodkoma. Losprusten. Kuchen. Neuseeland. Sex and the City. Jane Austen. iPhone. Schumacher. Pinguine. Weißer Tee.
---