Get the Look: Hannah Herzsprung
Wenn Schauspielerin Hannah Herzsprung ("Flucht aus Tibet") da mal nicht bei Schlumpfines Look abgespickt hat! Bei der Premiere zu "Die Schlümpfe 2" in Berlin erschien Hannah Herzsprung, die Schlumpfine im Film ihre Stimme leiht, im erfrischend quittengelben Look mit eleganten eisgrauen High Waist Shorts und schlumpfblauer Clutch. Ihr Red Carpet Highlight: Die gelben Pumps.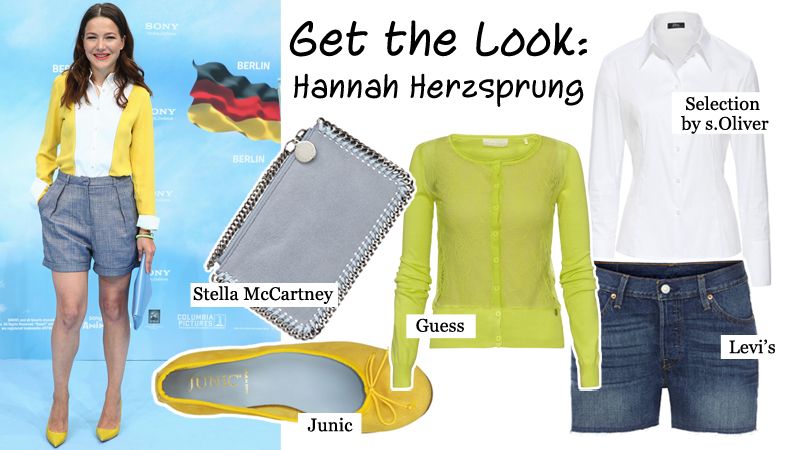 Etwas legerer lässt sich ihr Look mit lässigen Shorts, weißer Bluse und zarten Ballerinas nachstylen. Und ich möchte fast meine Hand dafür ins Feuer legen, dass auch Schlumpfine bei der limettengelben Spitzen-Cardigan und der Mini-Clutch mit Kettenumrahmung von Stella McCartney schwach werden würde…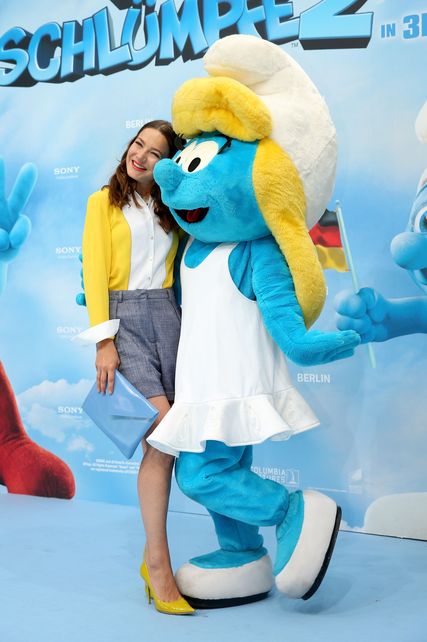 Bilder: Getty Images Europe
get the look, hannah herzsprung, Stella McCartney
---
Julia
Social Media Managerin bei engelhorn. Biker Boots. Chanel. Kekse. Lesen. High Heels. Mädchenkram. Kurztrips. Running. Gabriel Garcia Marquez. Aperol Spritz. Diane Kruger. Snowboarden. Quatschen. Barcelona. Mädelsabend. Pink. Foodkoma. Losprusten. Kuchen. Neuseeland. Sex and the City. Jane Austen. iPhone. Schumacher. Pinguine. Weißer Tee.
---