Gewinnspiel: Exklusive James Bond VIP-Preview Tickets
Mein Name ist Bond, James Bond.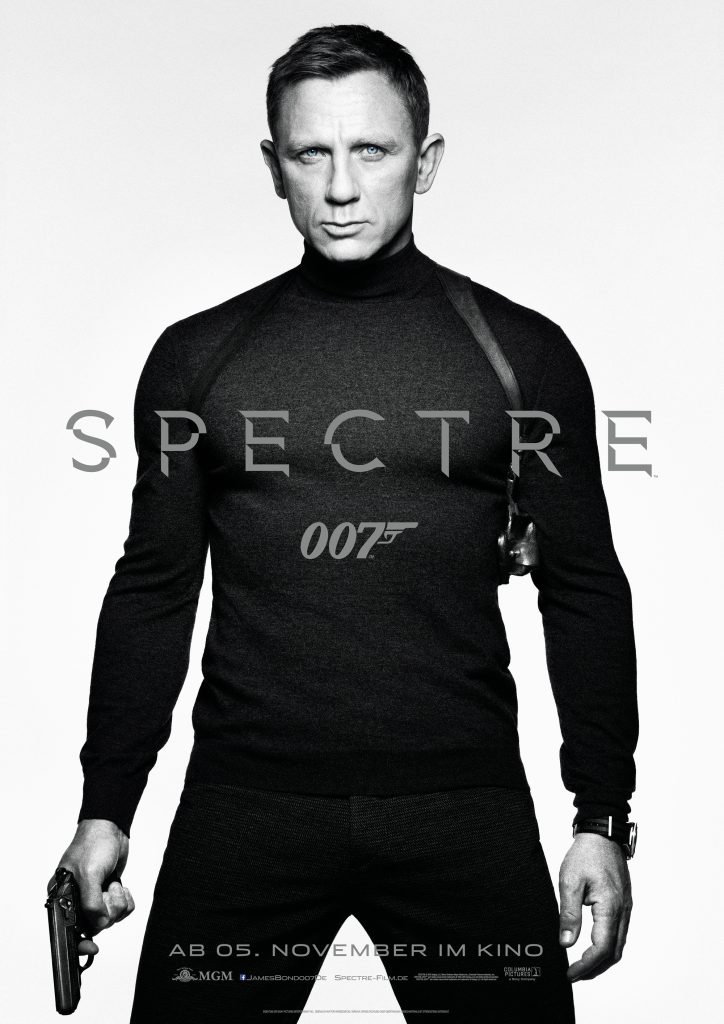 Am 5. November ist es wieder so weit. Daniel Craig kehrt nach Casino Royale, Ein Quantum Trost und Skyfall mit Spectre ein viertes Mal als Agent im Geheimdienst ihrer Majestät in die Kinos zurück.
Wir verlosen 125 Tickets (61×2 + 1×3 Karten) für eine exklusives VIP-Preview am 4. November (20.00 Uhr) im Cineplex Mannheim mit Popcorn und Cola!
Ihr seid echte James Bond Fans und wollt Tickets für die James Bond VIP-Preview am 4.11.2015 um 20Uhr im Cineplex in Mannheim gewinnen??
Dann müsst ihr nur eine kleine Frage auf unserer Gewinnspielseite beantworten und schon seid ihr im Lostopf mit dabei. Hier klicken und zum Gewinnspiel gelangen.
Wir drücken euch die Daumen!
Das Gewinnspiel läuft bis zum 27.10.15.
Für alle, die es nicht mehr abwarten könnten, gibt es hier noch einen kleinen Vorgeschmack zum Film:
Wodka Martini. Geschüttelt, nicht gerührt.
Bilder: Cineplex Mannheim
Gewinnspiel, james bond, James Bond Gewinnspiel
---
Julia
Social Media Managerin bei engelhorn. Biker Boots. Chanel. Kekse. Lesen. High Heels. Mädchenkram. Kurztrips. Running. Gabriel Garcia Marquez. Aperol Spritz. Diane Kruger. Snowboarden. Quatschen. Barcelona. Mädelsabend. Pink. Foodkoma. Losprusten. Kuchen. Neuseeland. Sex and the City. Jane Austen. iPhone. Schumacher. Pinguine. Weißer Tee.
---