Trendfarbe Bordeaux: Johanna Klum auf der Berliner Fashion Week
Im Winter nur Grau und Schwarz tragen ist out. Es muss aber nicht gleich kreischendes Neon-Gelb sein, sondern auch klassische Farben können den Look auffrischen. Im Moment ist Bordeaux Trend und natürlich auch auf der Fashion Week überall zu sehen.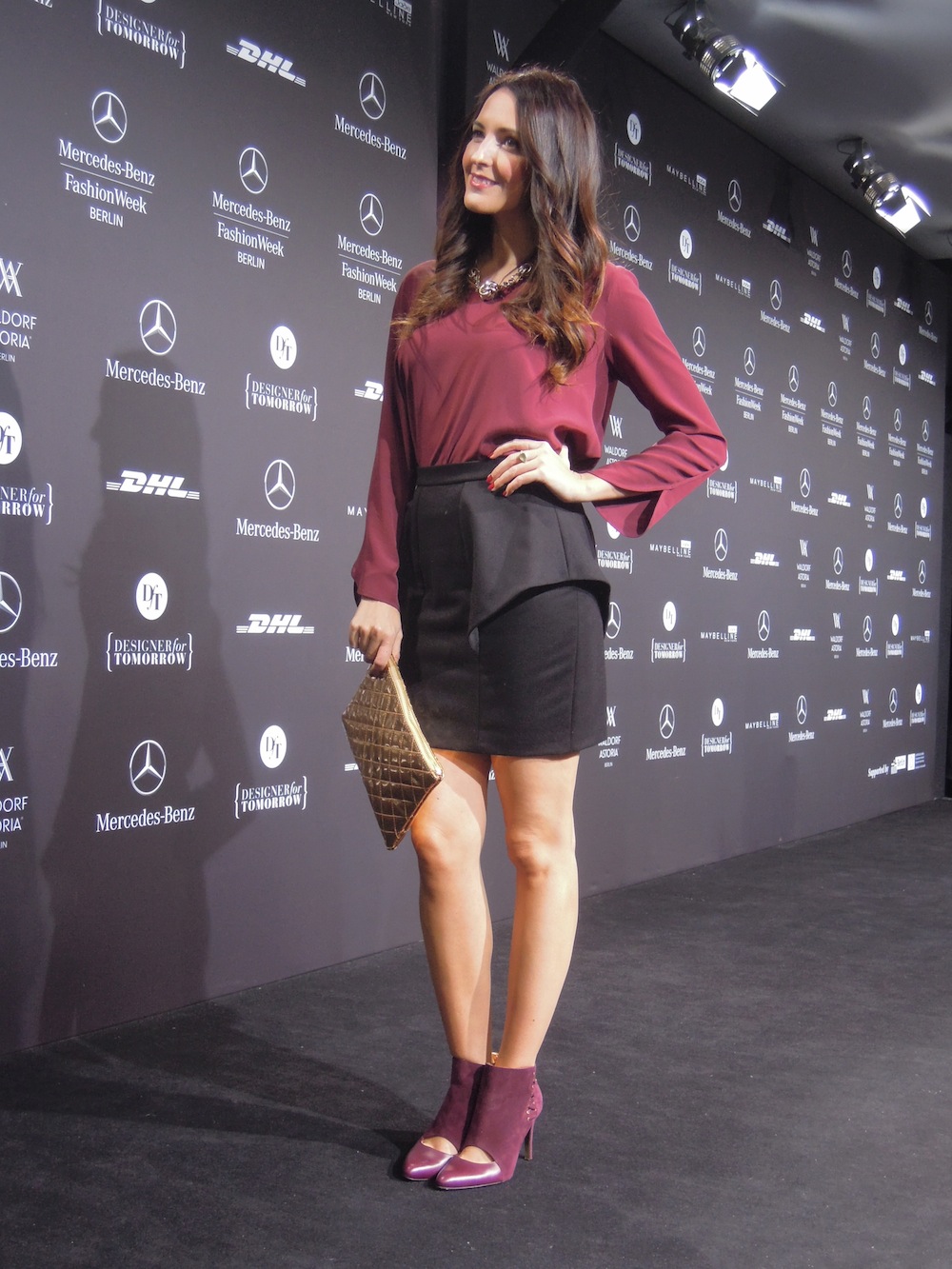 Besonders schön hat die Moderatorin Johanna Klum heute die Trendfarbe kombiniert. Ich habe sie im Fashion Week Zelt fotografiert und auch für euch ein paar Must Haves in Bordeaux herausgesucht.
Armani Blazer                         Glamorous Biker Jacke         Liebeskind Berlin Tasche
Bild: engelhorn
Bordeaux, Fashion Week, fashionweek, Johanna Klum, Mercedes Benz Fashion Week Berlin, Star Outfit, Trend, Trendfarbe
---
Julia
Social Media Managerin bei engelhorn. Biker Boots. Chanel. Kekse. Lesen. High Heels. Mädchenkram. Kurztrips. Running. Gabriel Garcia Marquez. Aperol Spritz. Diane Kruger. Snowboarden. Quatschen. Barcelona. Mädelsabend. Pink. Foodkoma. Losprusten. Kuchen. Neuseeland. Sex and the City. Jane Austen. iPhone. Schumacher. Pinguine. Weißer Tee.
---