Johnson Motors: Einmal aussehen wie George Clooney
Johnson Motors Inc. ist eine aus Kalifornien stammende Motorradfirma, die 1938 gegründet wurde.
Schon damals arbeitete Johnson Motors Inc. mit den ganz großen Stars wie Marlon Brando, James Dean und Clint Eastwood zusammen. So richtig bekannt wurde das Label allerdings erst durch die im Vintage Style designte Kleidung: Johnson Motors' designs. Die T-Shirts mit den typischen Schriftzügen  begeistern nicht nur uns, sondern auch die ganz großen Stars: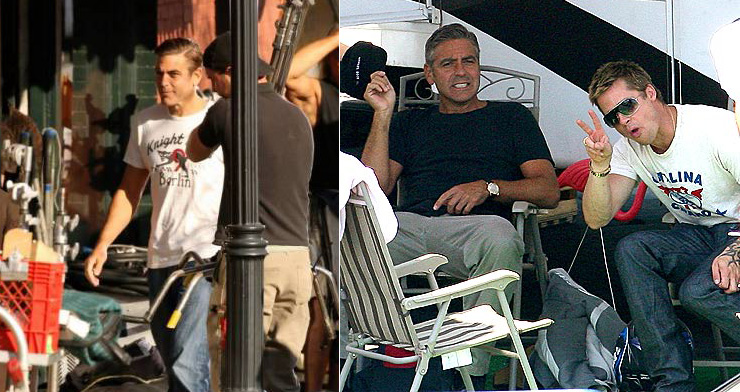 Brad Pitt, George Clooney und Foo Fighters Frontman Dave Grohl tragen die Printshirts als lässigen Streetstyle auf den Straßen von Los Angeles…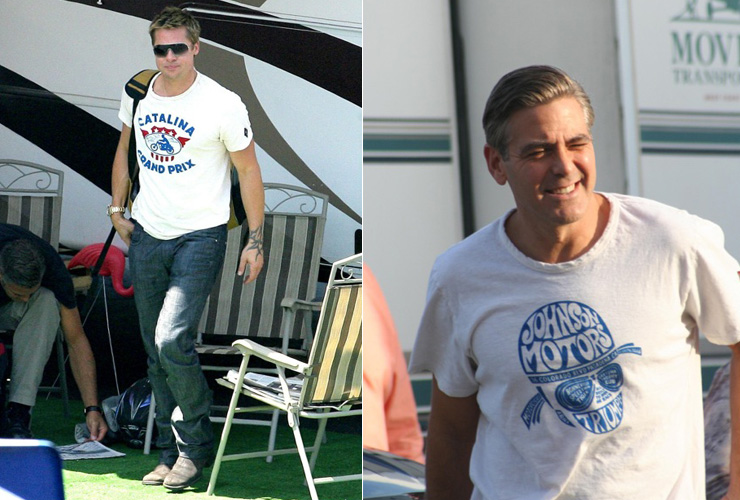 Fotos: PR Johnson Motors
Brad Pitt, george clooney, Herren, johnson motors, los angeles, Shirts, T-Shirt
---
Julia
Social Media Managerin bei engelhorn. Biker Boots. Chanel. Kekse. Lesen. High Heels. Mädchenkram. Kurztrips. Running. Gabriel Garcia Marquez. Aperol Spritz. Diane Kruger. Snowboarden. Quatschen. Barcelona. Mädelsabend. Pink. Foodkoma. Losprusten. Kuchen. Neuseeland. Sex and the City. Jane Austen. iPhone. Schumacher. Pinguine. Weißer Tee.
---