L.K.Bennett: Fundstück im Teilräumungsverkauf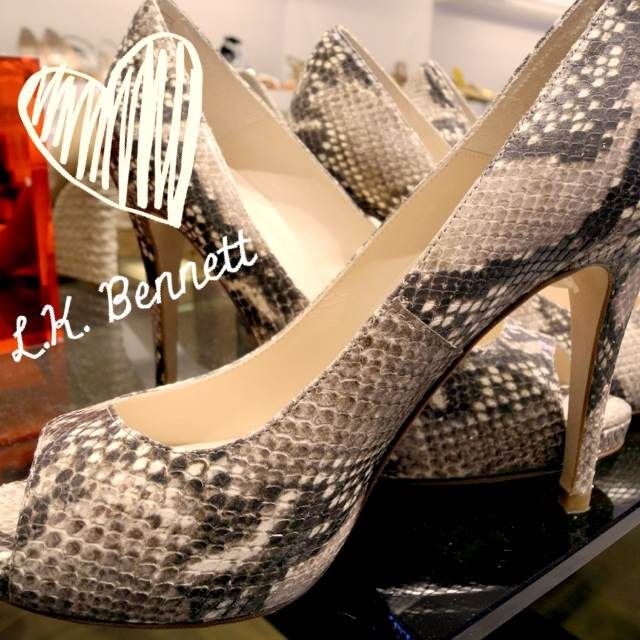 Seit heute morgen läuft unser großer Teilräumungsverkauf im Modehaus! Das haben wir uns natürlich nicht entgehen lassen und uns furchtlos ins Getümmel gestürzt, um die heißesten Teile für euch zu erspähen. Als ersten Fashion Catch of the Day präsentieren wir euch diese mondänen Peeptoes von L.K. Bennett, die wir im acc/es entdeckt haben.
Die eleganten Peeptoes sind von 265 € auf 190 € reduziert und stammen von der britischen Marke L.K. Bennett, die im Übrigen die liebste Schuhmarke von Herzogin Kate ist. Die dezente Plateausohle verringert die Laufhöhe des High Heels, was Kate in den kommenden Wochen sicherlich sehr entgegenkommen wird – mit Royal Baby auf dem Arm läuft es sich doch ein bisschen schwerer… aber mit diesen Lederheels auf jeden Fall auch höchst elegant!
animal, lk bennett, Peeptoes, sale, Schuhe
---
Julia
Social Media Managerin bei engelhorn. Biker Boots. Chanel. Kekse. Lesen. High Heels. Mädchenkram. Kurztrips. Running. Gabriel Garcia Marquez. Aperol Spritz. Diane Kruger. Snowboarden. Quatschen. Barcelona. Mädelsabend. Pink. Foodkoma. Losprusten. Kuchen. Neuseeland. Sex and the City. Jane Austen. iPhone. Schumacher. Pinguine. Weißer Tee.
---