Look: Frühlingsnachmittag mit Closed, True Religion und Ash
Jetzt, wo vor fast zwei Wochen die Uhren auf Sommerzeit umgestellt wurden, bin ich so richtig im Frühlingsmodus! Am liebsten würde ich nur noch leichte Flatterkleider und luftige Blusen tragen… Hach, der Gedanke ist schön, aber Vorsicht! Die Übergangszeit ist oft tückisch und das Wetter ganz und gar nicht so warm, wie es auf den ersten Blick scheint. Hinzu kommen die ständigen Wetterumschwünge…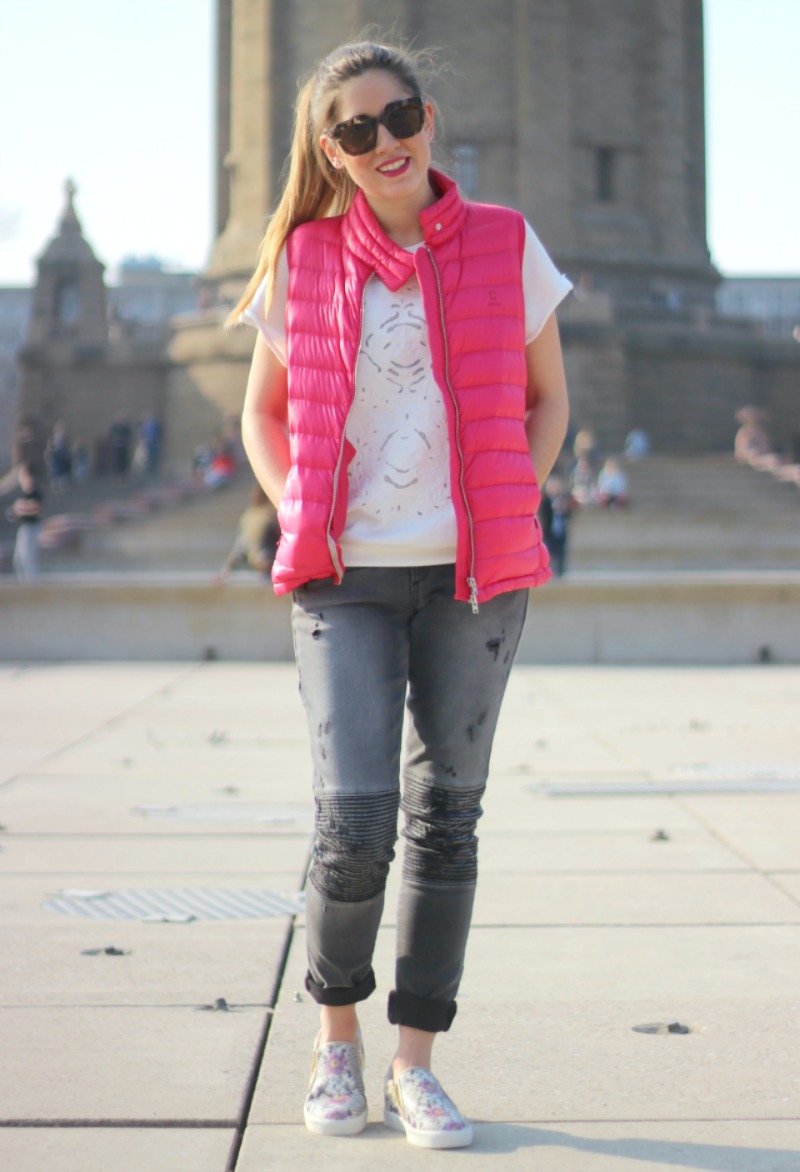 Super praktisch für unbeständige Wetterlagen im Frühling ist da das Outfit von Elisa mit leichter, stylischer Daunenweste von Closed.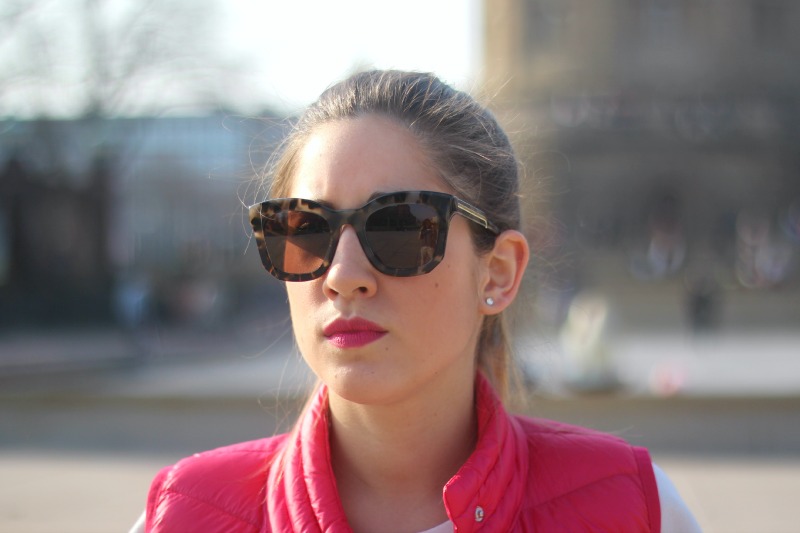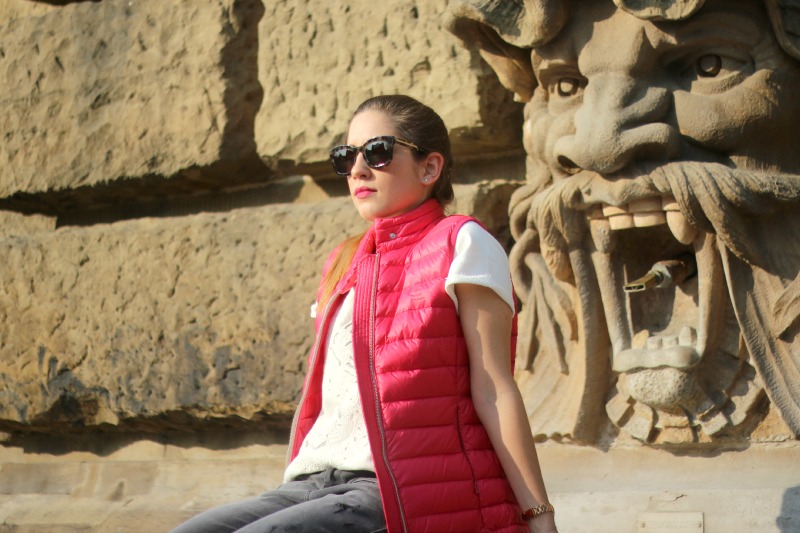 Wer sagt, dass ein Look mit Daunenweste bieder sein muss? Wenn sie in einem saftigen Himbeerton daherkommt, setzt sie ein knalliges Statement und kommt auf jeden Fall mit ins Eiscafé.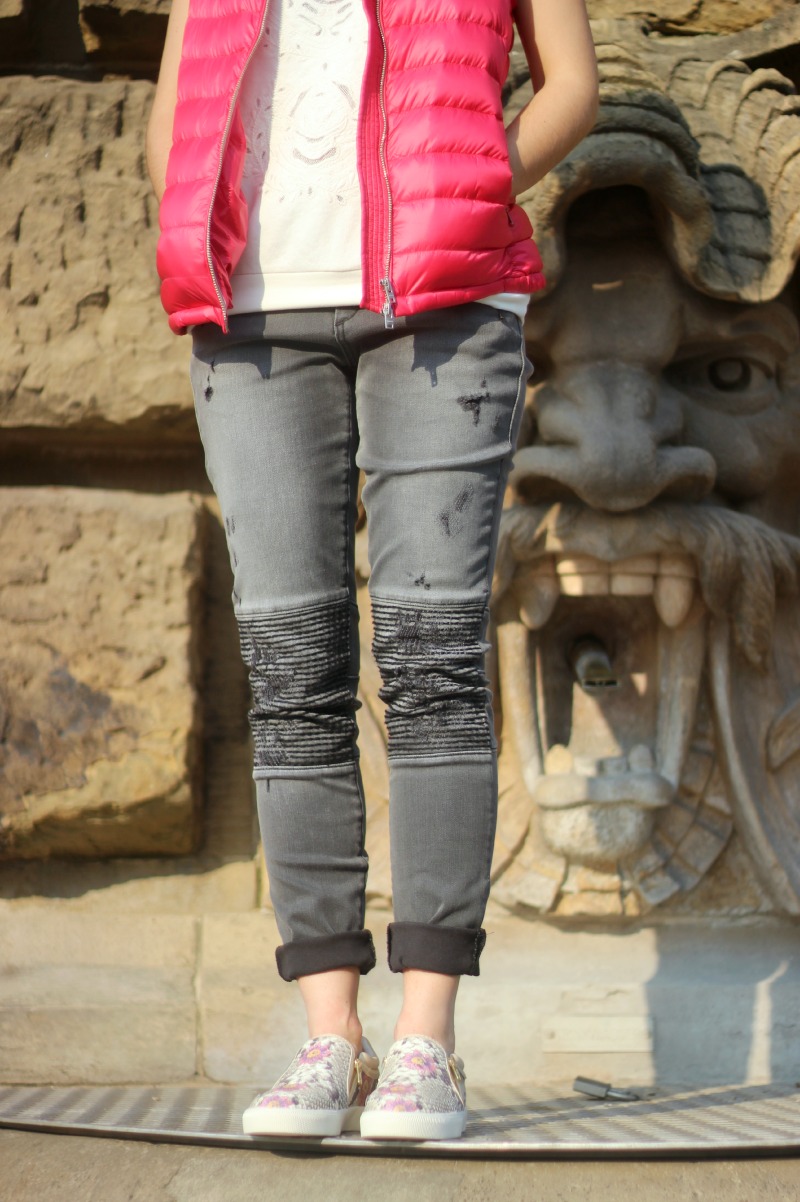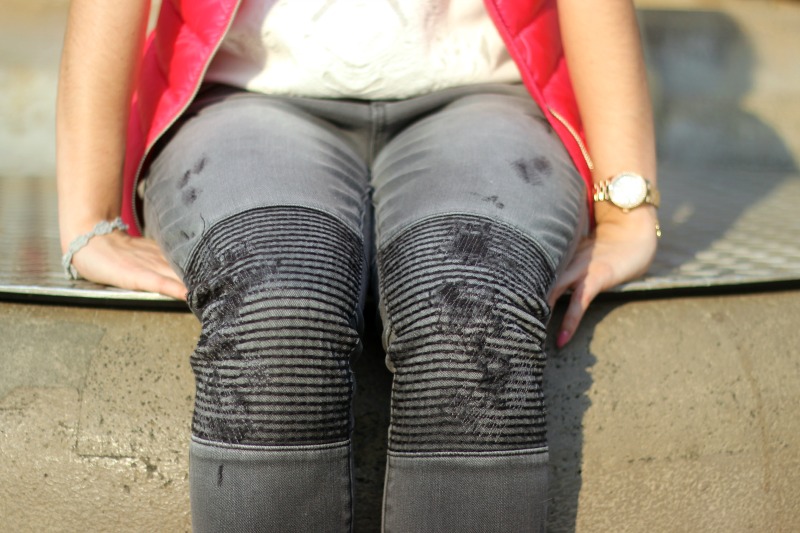 So eine Jeans braucht wirklich jeder im Kleiderschrank: die Halle Super Skinny von True Religion mit obercoolen deconstructed Details!

Slip-Ons schwimmen gerade auf der Mega-Sneaker-Erfolgswelle! Wenn sie mit so einem hinreißenden Blümchen/Animal Print daherkommen wie die Goldstücke von Ash – zu Recht!
Ash, closed, daunenweste, Frühlingslook, jeans, skinny jeans, Slip-Ons, Sneaker, Streetstyle, true religion
---
Julia
Social Media Managerin bei engelhorn. Biker Boots. Chanel. Kekse. Lesen. High Heels. Mädchenkram. Kurztrips. Running. Gabriel Garcia Marquez. Aperol Spritz. Diane Kruger. Snowboarden. Quatschen. Barcelona. Mädelsabend. Pink. Foodkoma. Losprusten. Kuchen. Neuseeland. Sex and the City. Jane Austen. iPhone. Schumacher. Pinguine. Weißer Tee.
---