Look: Grey Beauty
Letzten Winter war ich ganz und gar darauf aus, mir einen knallebunten Mantel zu kaufen. Dieses Jahr sieht das schon wieder völlig anders aus. Zur Zeit zählt Grau zu meinen Lieblingsfarben, schließlich lässt sich damit einfach so viel kombinieren und man sieht unglaublich elegant aus. Von wegen graues Mäuschen!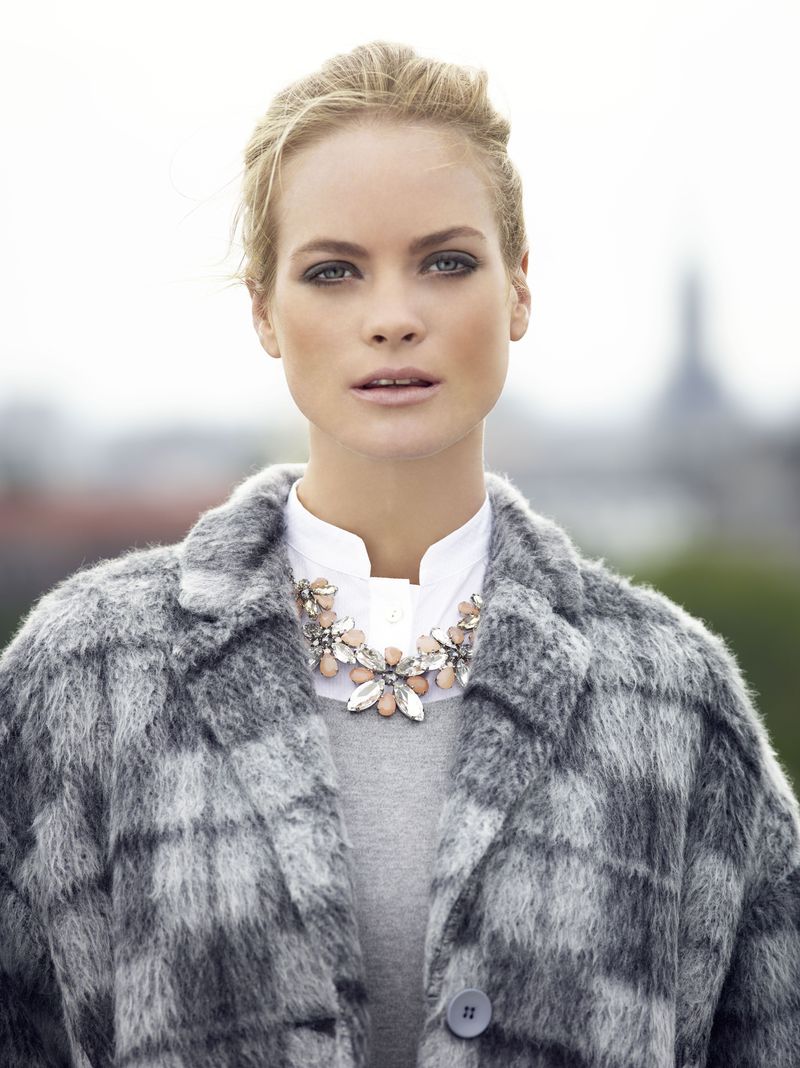 Dieser Mantel von Max & Co. mit kuscheligem Mohair entspricht genau dem, was dieses Jahr angesagt ist: Dreiviertel-Ärmel, leichte Ei-Form und dezentes Karo-Muster. Tarryn kombiniert den Mantel zum grauen Kleid mit Rundhalssausschnitt von Max & Co, stonefarbigen Strumpfhosen und elefantengrauen Stiefeletten von Hogan.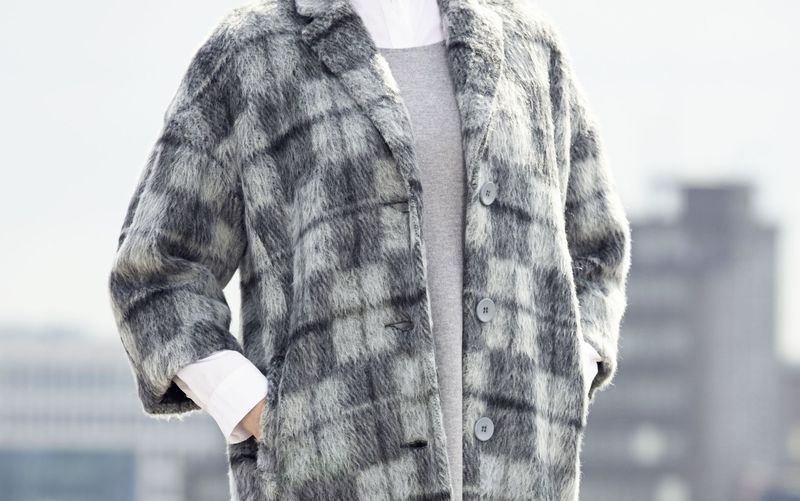 :: Outfit ::
Mantel: Max & Co
Kleid: Max & Co
Strumpfhose: Wolford
Stiefeletten: Hogan, erhältlich bei engelhorn acc/es oder ähnlich hier
Kette: Max & Co.
Alle Teile sind im Modehaus erhältlich.
Shop the Look
herbst/winter 2014, Hogan, Mantel, manteltrends, max & co, Wintermäntel, wollmantel
---
Julia
Social Media Managerin bei engelhorn. Biker Boots. Chanel. Kekse. Lesen. High Heels. Mädchenkram. Kurztrips. Running. Gabriel Garcia Marquez. Aperol Spritz. Diane Kruger. Snowboarden. Quatschen. Barcelona. Mädelsabend. Pink. Foodkoma. Losprusten. Kuchen. Neuseeland. Sex and the City. Jane Austen. iPhone. Schumacher. Pinguine. Weißer Tee.
---