Look: Puder Groove
Genau das liebe ich am Herbst! Diese edlen und sanften Nude-Töne, die irgendwie immer so schön elegant wirken.
Ist euch aufgefallen, dass dieser tolle Look eigentlich auch sporty angehaucht ist? Nein? Mir auch erst auf den zweiten Blick. Aber die pastellige stone-washed Jeans kombiniert mit den Glitzer-Sneakers versprühen einfach einen Hauch Eleganz und machen die sportliche Kombi zum Glamour-Highlight. Dazu noch eine kirschbaumblütenfarbige Bluse und ein locker, leichter Strickblazer und wir sind ganz eindeutig- uneindeutig: dressed to impress!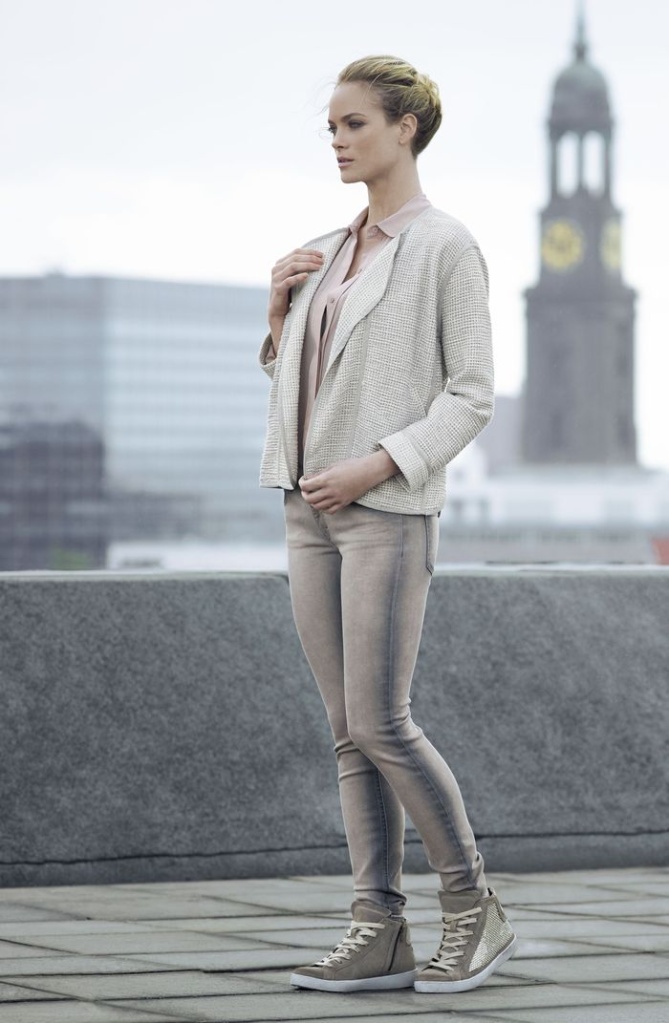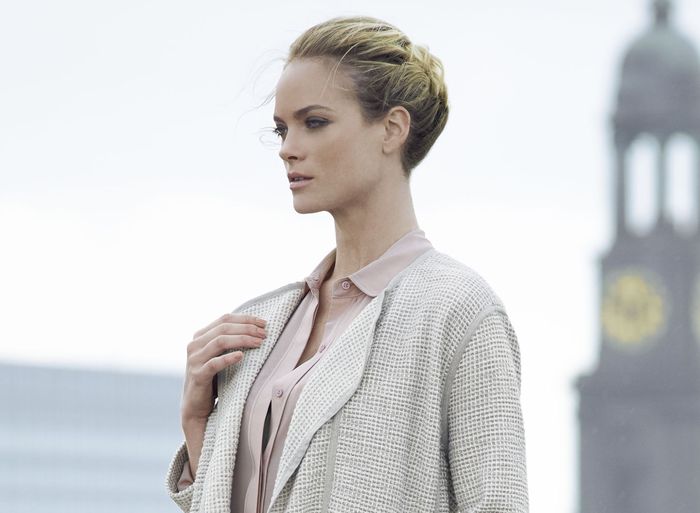 Blazer und Seidenbluse von custommade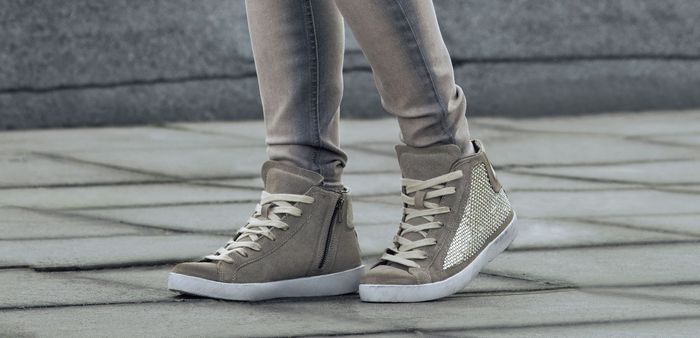 SHOP THE LOOK
cafenoir, custommade, Drykorn, seidenbluse, Sneaker
---
Julia
Social Media Managerin bei engelhorn. Biker Boots. Chanel. Kekse. Lesen. High Heels. Mädchenkram. Kurztrips. Running. Gabriel Garcia Marquez. Aperol Spritz. Diane Kruger. Snowboarden. Quatschen. Barcelona. Mädelsabend. Pink. Foodkoma. Losprusten. Kuchen. Neuseeland. Sex and the City. Jane Austen. iPhone. Schumacher. Pinguine. Weißer Tee.
---