Look: Tiger Print in Erdtönen
Der Vorteil des warmen Herbstwetters: Man kann manch sommerliches Teil länger ausführen als gedacht, wie z.B. diese Seidenhose von Essentiel Antwerp. Die herbstlichen Erdtöne der zart fließenden Hose lassen sich wunderbar mit winterlichen Vorboten wie einem Grobstrickpulli in einem ähnlichen Naturton und zierlichen Ankle Boots kombinieren.
Wenn sich der Herbst dann doch noch zu seiner Rückkehr entschließen sollte, wirft man sich einfach eine leichte Daunenjacke über. Bibbern und frieren verschieben wir doch gerne noch eine Runde nach hinten in den November…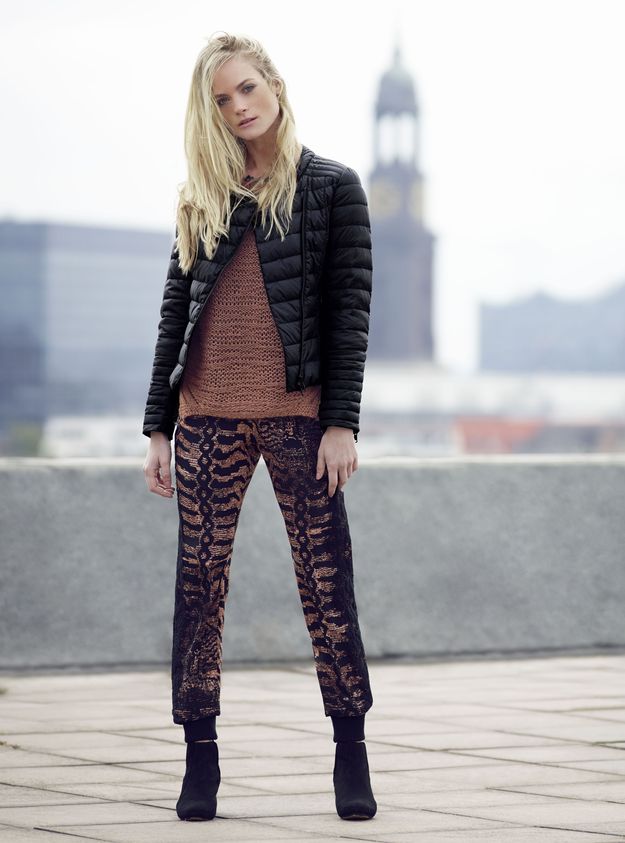 Angesagt im Herbst: Warme Erdtöne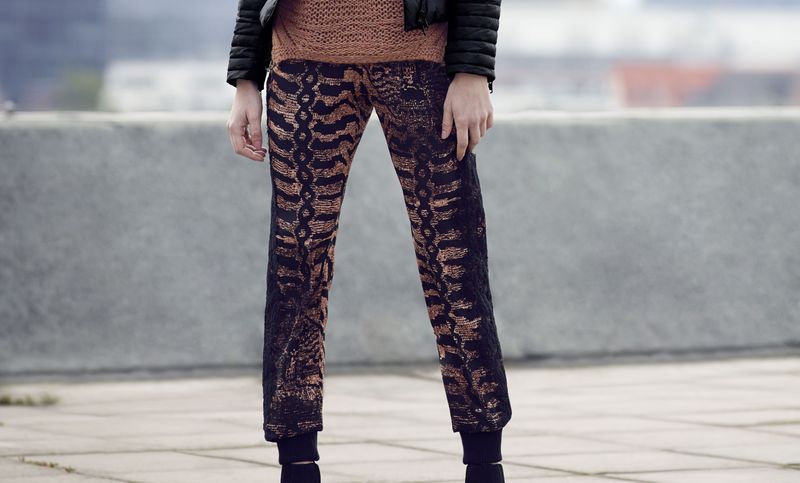 Essentiel Antwerp Seidenhose mit Spitzenbesatz an den Seiten und Bündchen an den Knöcheln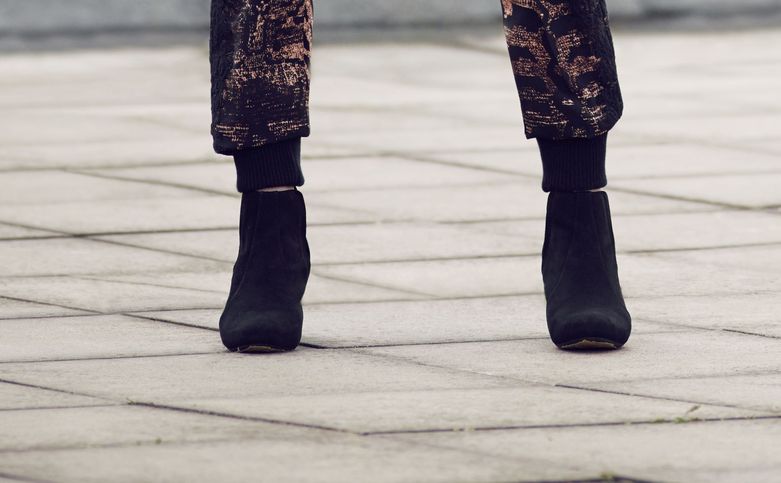 Zu der weiten Hose im Jogginghosen-Schnitt solltet ihr in jedem Fall elegante Schuhe wie diese Unisa Ankle Boots aus Veloursleder kombinieren. Sneaker oder Biker Boots sind ein doch recht harter Bruch. Neben Ankle Boots würden auch edle Loafer und Pumps passen.
Shop the Look
Ankle Boots, Daunenjacke, essentiel antwerp, Herbst 2014, jogginghose, seidenhose, Strick, sweatpant
---
Julia
Social Media Managerin bei engelhorn. Biker Boots. Chanel. Kekse. Lesen. High Heels. Mädchenkram. Kurztrips. Running. Gabriel Garcia Marquez. Aperol Spritz. Diane Kruger. Snowboarden. Quatschen. Barcelona. Mädelsabend. Pink. Foodkoma. Losprusten. Kuchen. Neuseeland. Sex and the City. Jane Austen. iPhone. Schumacher. Pinguine. Weißer Tee.
---