Noah Becker im Karo-Hemd auf der Fashion Week
Noah Becker habe ich schon in den letzten Saisons häufig auf der Berliner Fashion Week gesehen. Diese Woche habe ich ihn mit seiner Stiefmutter Lilly getroffen und gleich ein Foto für euch gemacht. Noah trägt nämlich den aktuellen Trend für Männer: ein kariertes Hemd.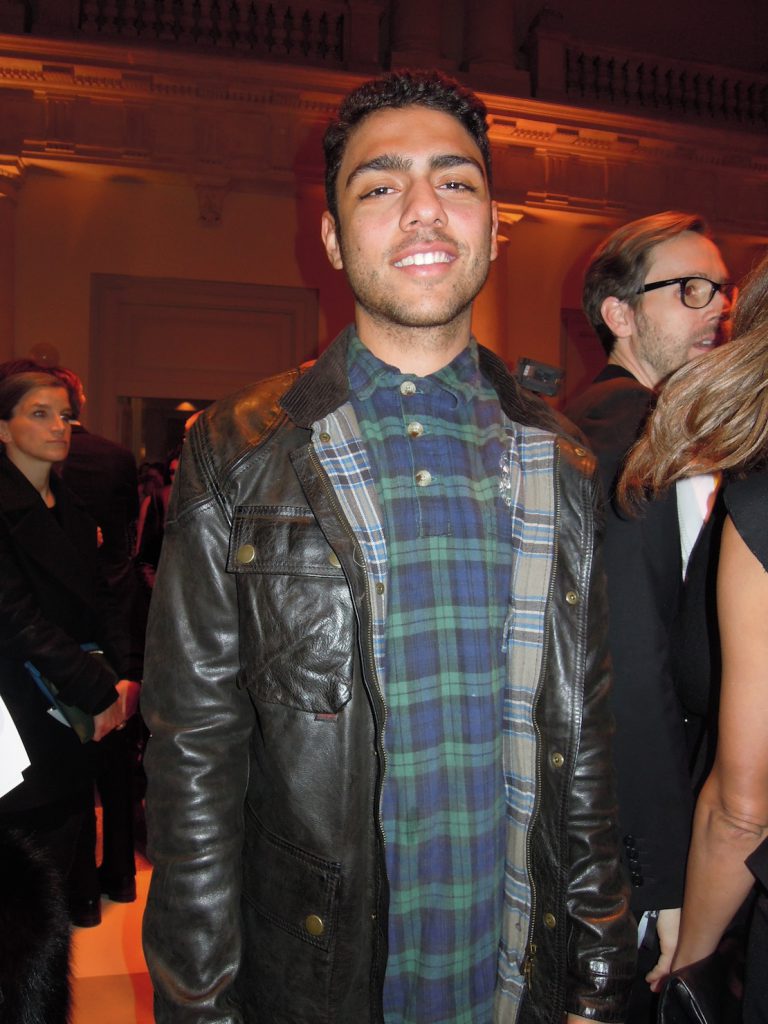 Das Hemd wird bis oben hin zugeknöpft getragen – in Berlin habe ich diesen Style die Woche auch sehr häufig gesehen.
Lässig ist, dass sich das Karo-Muster auch noch im Futter seiner Jacke wiederfindet. Der smarte Sohn von Boris Becker war übrigens sehr freundlich. Auf die Frage nach dem Foto antwortete er: "Anything for you!" Voll im Trend und dann auch noch höflich – der perfekte Schwiegersohn.
   Hemd von Selected                                             Hemd von Boss Black
Foto: engelhorn
Becker, Fashion Week, kariert, kariertes Hemd, Karohemd, Noah Becker, outfit, Promi Outfit
---
Julia
Social Media Managerin bei engelhorn. Biker Boots. Chanel. Kekse. Lesen. High Heels. Mädchenkram. Kurztrips. Running. Gabriel Garcia Marquez. Aperol Spritz. Diane Kruger. Snowboarden. Quatschen. Barcelona. Mädelsabend. Pink. Foodkoma. Losprusten. Kuchen. Neuseeland. Sex and the City. Jane Austen. iPhone. Schumacher. Pinguine. Weißer Tee.
---