Outfit of the Day: Festival-Feeling am Schloss
Gestern haben wir unsere Mittagspause in der Sonne verbracht und Kollegin Kristin zum kleinen #ootd-Shooting überredet. Sie sieht einfach zu süß in ihrem Festivaloutfit aus. Und so holen wir uns mal fix Love, Peace & Happiness nach Monnem.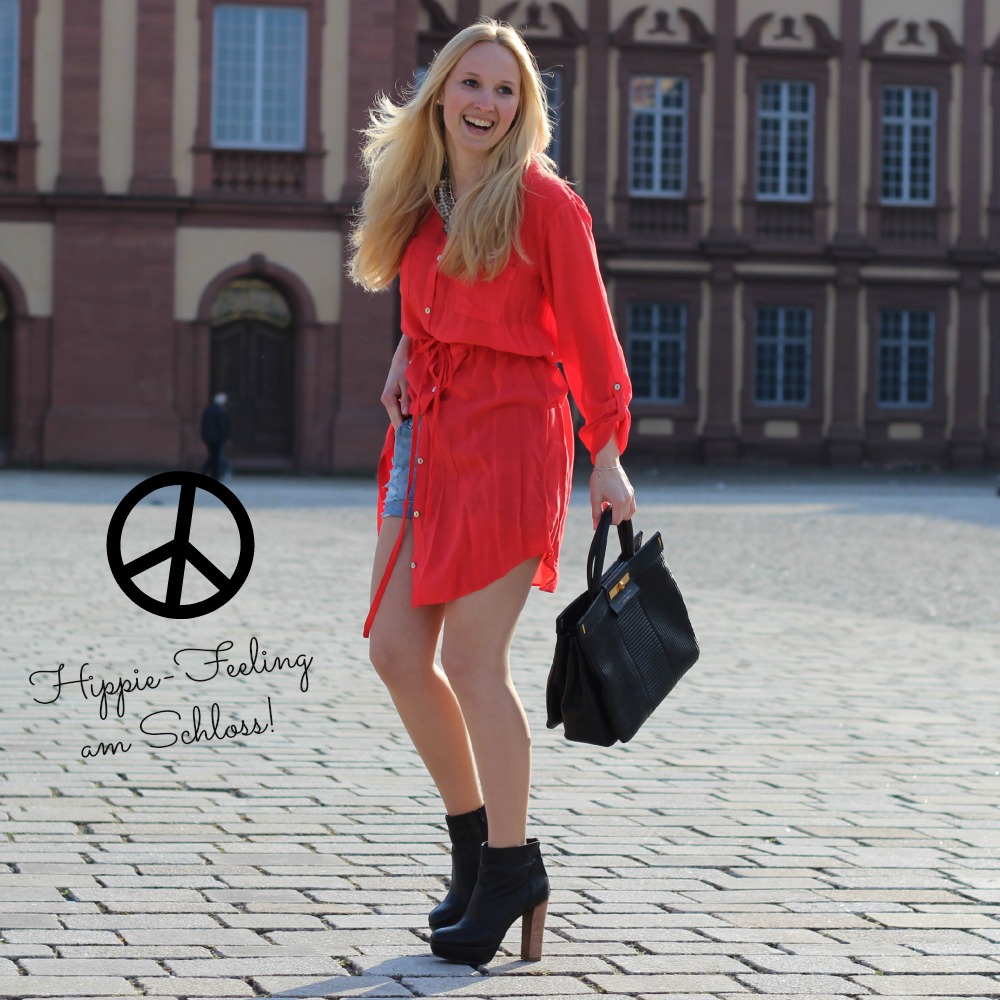 Blusenkleid von Velvet :: Shorts von Pepe Jeans :: Stiefeletten von Dorothee Schumacher :: Tasche ähnlich hier
Mit dem April beginnt die Festivalsaison und wir können endlich wieder den kleinen Hippie in uns, der sich monatelang hinter dicken Jacken und Schals verstecken musste, ausleben. Wir freuen uns auf Blumen im Haar, Shorts, wallende Tuniken und Kleidchen und viel Klimper Klimper um den Hals und am Handgelenk. Kombiniert mit derben Boots, hohen Stiefeletten oder Sandalen und der Look für die City ist perfekt. Und irgendwie fühlt man sich gleich ein wenig happier 😉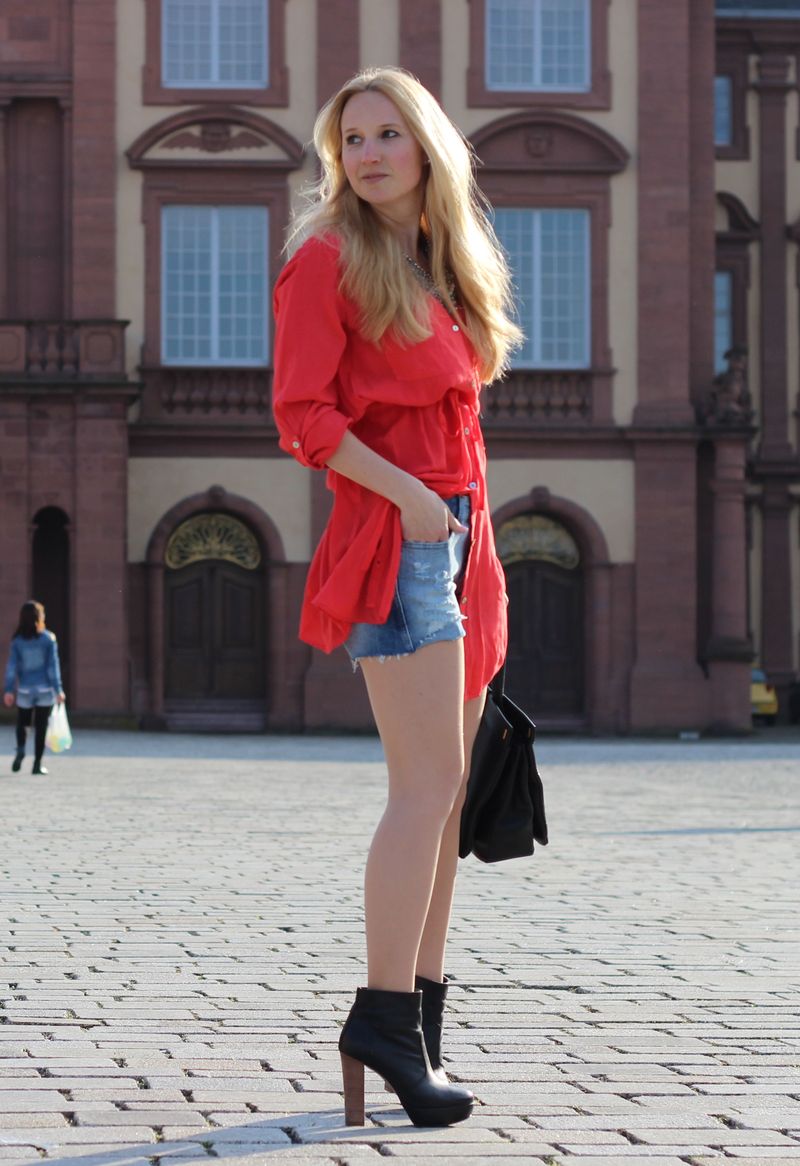 coachella, dorothee schumacher, Festival, Festival-Looks, Hippie, Lily Aldridge, ootd, Sommer, Tommy Hilfiger, Trend, velvet
---
Julia
Social Media Managerin bei engelhorn. Biker Boots. Chanel. Kekse. Lesen. High Heels. Mädchenkram. Kurztrips. Running. Gabriel Garcia Marquez. Aperol Spritz. Diane Kruger. Snowboarden. Quatschen. Barcelona. Mädelsabend. Pink. Foodkoma. Losprusten. Kuchen. Neuseeland. Sex and the City. Jane Austen. iPhone. Schumacher. Pinguine. Weißer Tee.
---