Shopping mit André Schürrle
Wer letzten Montagnachmittag aufmerksam im Modehaus unterwegs war, hat ihn vielleicht entdeckt: Nationalfußballer André Schürrle war gemeinsam mit seiner Schwester auf Shoppingtour bei uns. Das habe ich mir natürlich nicht entgehen lassen und unserem Lieblingskicker zwischen Hemd abstecken und Schuhe anprobieren kurzerhand ein paar essentielle Modefragen gestellt…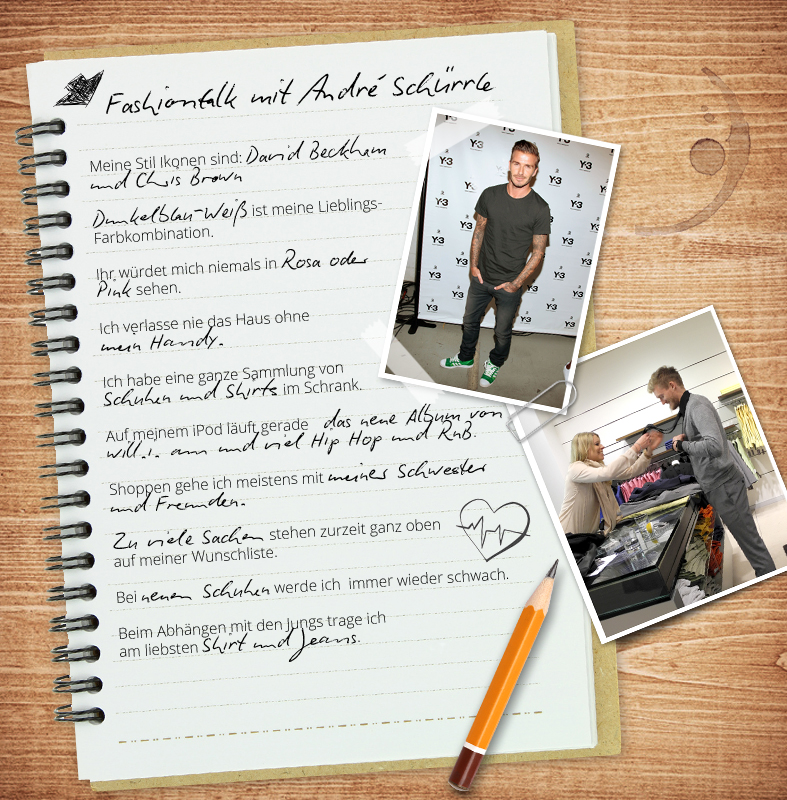 Wie ihr seinen Antworten entnehmen könnt, ist der Gute herrlich unkompliziert und down to earth – und genau so hat er sich auch beim Shoppen verhalten. Im neuen Anzug wurde der Handshake vor dem Spiegel geübt, bei der Schuhwahl flogen unentschlossene Blicke Richtung große Schwester und am Ende freute sich ein Weltkicker wie André Schürrle doch tatsächlich auch wie unsereins wie ein kleines Kind über seine neuen Errungenschaften. We like!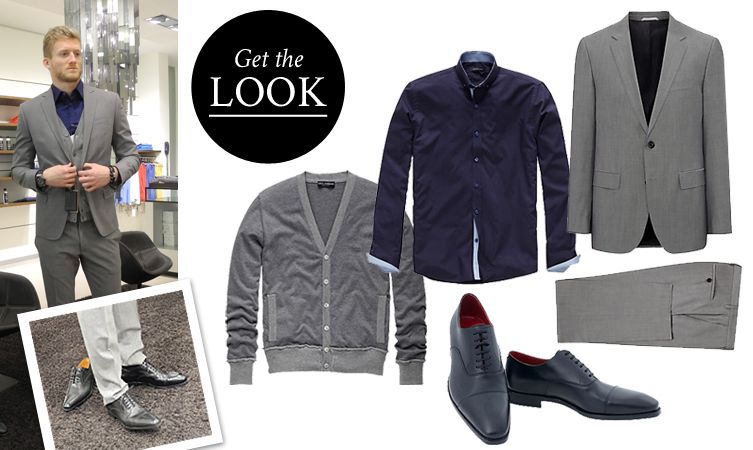 :: Get the Look ::
Anzug: Boss Black
Hemd: Selected
Cardigan: Dolce&Gabbana
Schnürschuhe: Dieter Kuckelkorn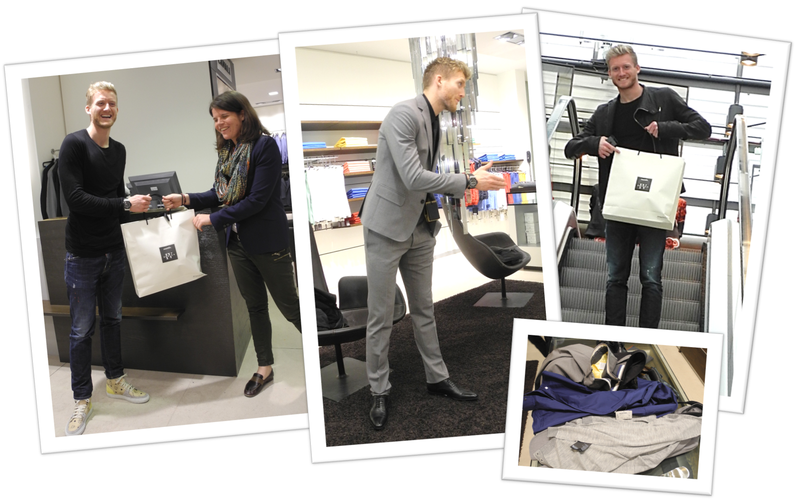 Bild David Beckham: Getty Images for Y-3
andré schürrle, Anzug, Cardigan, celebrity style, fashiontalk, get the look, kuckelkorn
---
Julia
Social Media Managerin bei engelhorn. Biker Boots. Chanel. Kekse. Lesen. High Heels. Mädchenkram. Kurztrips. Running. Gabriel Garcia Marquez. Aperol Spritz. Diane Kruger. Snowboarden. Quatschen. Barcelona. Mädelsabend. Pink. Foodkoma. Losprusten. Kuchen. Neuseeland. Sex and the City. Jane Austen. iPhone. Schumacher. Pinguine. Weißer Tee.
---