Frühjahrstrend 2014: Colour Blocking reloaded
Mit ihrem Colour-Blocking Outfit in der Trendfarben-Kombination Orange-Pink brachte Moderatorin und Schauspielerin Annabelle Mandeng Summervibes auf den roten Teppich der Fashion Week Berlin. Neu beim Colour-Blocking Look 2014: Weitere auffällige Akzente in Form des Schmuckkragens mit aufwendiger Perlenverzierung sowie schimmernden Metallic Boots. So könnt ihr Annabelles Outfit ganz einfach nachstylen…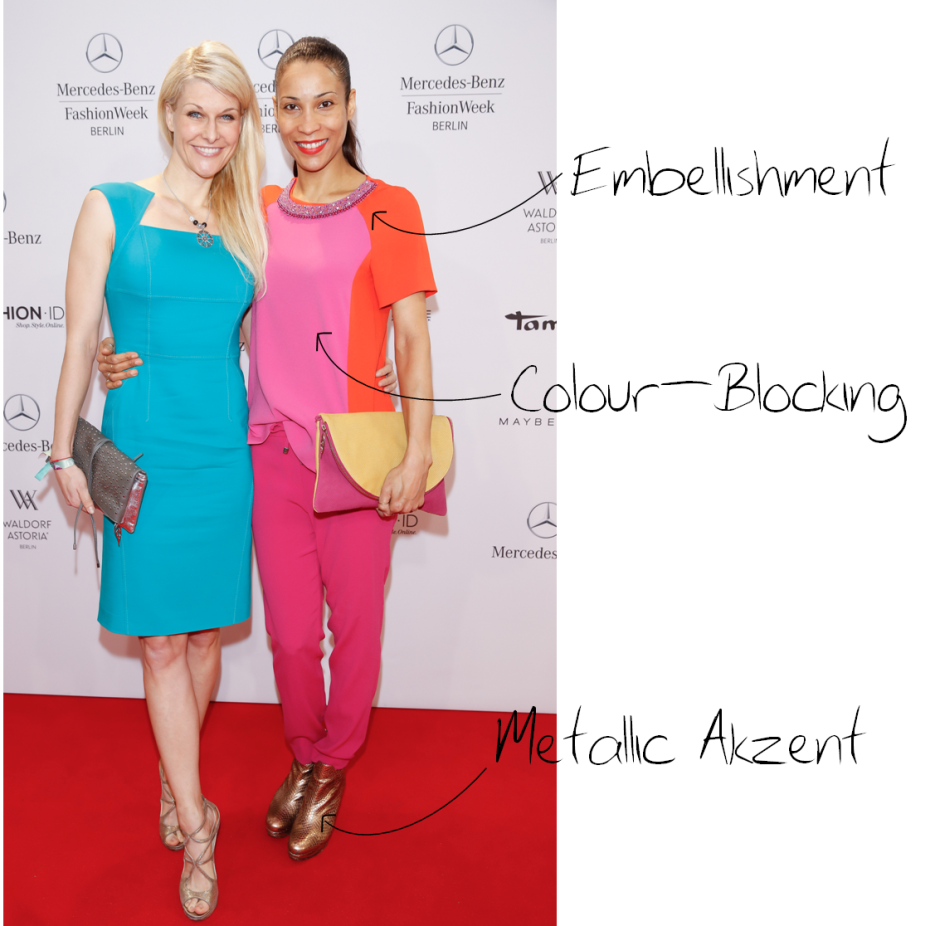 Gestern von unserer trendhouse-Einkäuferin Bianca auf der Bread and Butter frisch erlegt und in wenigen Wochen bei uns erhältlich: Dieses traumhafte Abendkleid im Colour-Blocking meets Embellishment Trend 2014 von Little Mistress. Den metallischen Akzent erhält der Frühlingsbote durch die Graphic Pumps von Schumacher – und fertig ist euer Red Carpet/Abiball/whatever Auftritt!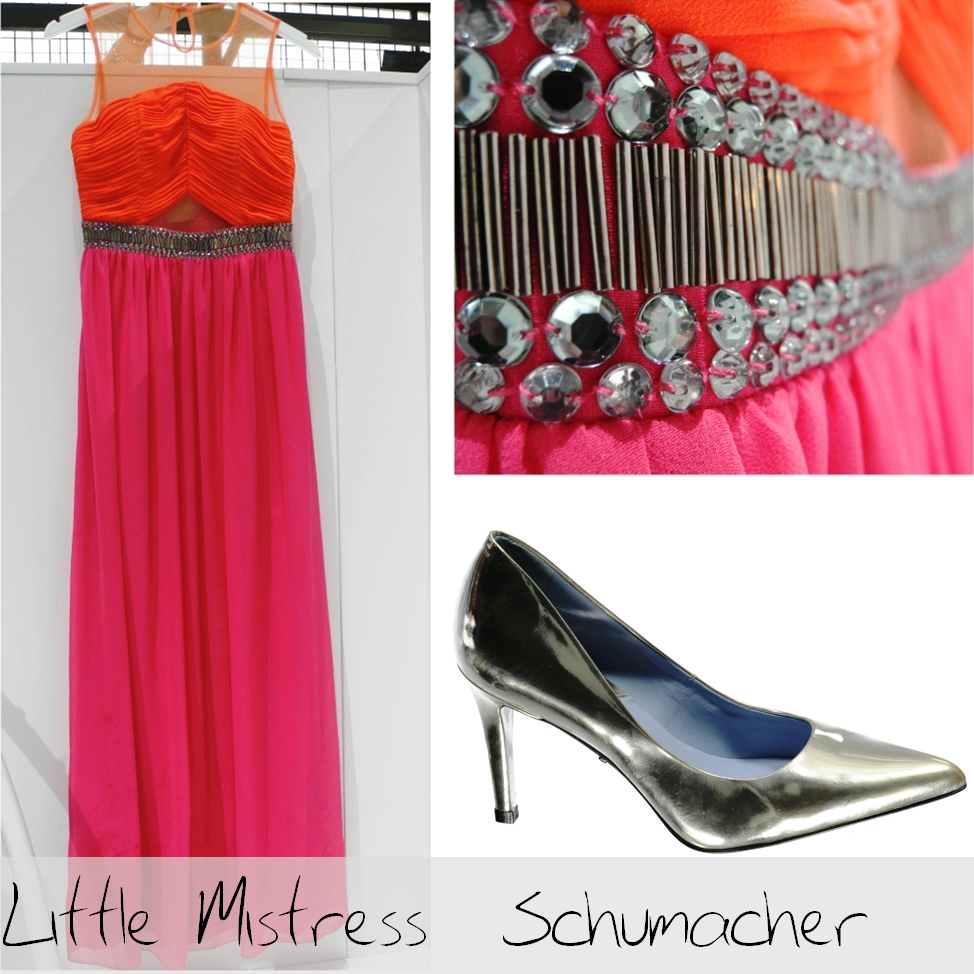 Red Carpet Bild: Mercedes-Benz Fashion
abendkleid, Colour-Blocking, colourblocking, embellishment, Kleid, little mistress, mbfwb, metallic, Schumacher, Starstyle
---
Julia
Social Media Managerin bei engelhorn. Biker Boots. Chanel. Kekse. Lesen. High Heels. Mädchenkram. Kurztrips. Running. Gabriel Garcia Marquez. Aperol Spritz. Diane Kruger. Snowboarden. Quatschen. Barcelona. Mädelsabend. Pink. Foodkoma. Losprusten. Kuchen. Neuseeland. Sex and the City. Jane Austen. iPhone. Schumacher. Pinguine. Weißer Tee.
---