Weekly Gentlemen's Style
Habt ihr schon einmal einen Italiener ohne seine geliebte Sonnenbrille gesehen? Gut, vielleicht ist das ein Klischee, aber zumindest auf der Pitti Uomo hatten alle eine auf der Nase. Sei es zum Schutz vor der Sonne, die an diesem Tag wirklich schien, oder vor blöden Blicken und unliebsamen Papparazzi, wie ich eine war 😉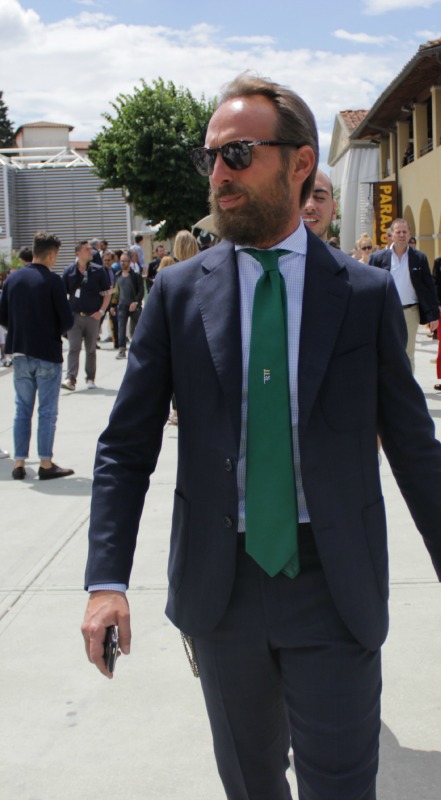 Wie wir schon gelernt haben, ist Blau wohl DIE Lieblingsfarbe der modischen Italiener. Dieser Gentleman trägt einen dunkelblauen Anzug, gibt es zum Beispiel von Pal Zileri. Seine grüne Krawatte ist aber nicht der einzige Hingucker. Er trägt DIE ikonische Sonnenbrille schlechthin: Persol. Und natürlich kommt das ultimative Lifestyle-Accessoire aus Italien. Die Marke Persol (wörtlich übersetzt: "für die Sonne") verbindet alte Handwerkstradition mit cooler Sportlichkeit und wurde vor allem durch große Filmstars wie Pierce Brosnan, Nicolas Cage oder Daniel Craig berühmt.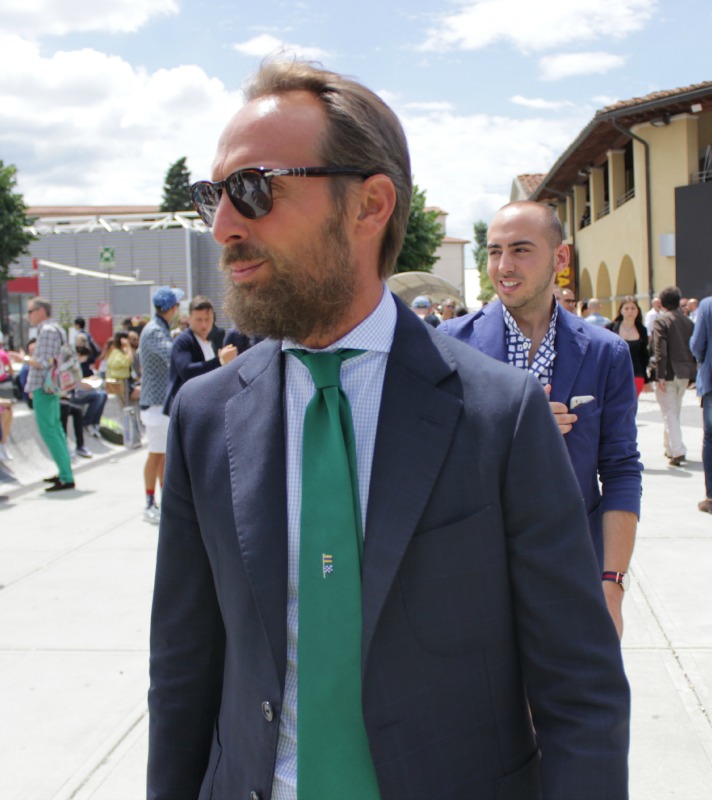 Bilder: engelhorn
gentlemen, gentlemen's style, persol, persol sonnenbrille, pitti uomo
---
Julia
Social Media Managerin bei engelhorn. Biker Boots. Chanel. Kekse. Lesen. High Heels. Mädchenkram. Kurztrips. Running. Gabriel Garcia Marquez. Aperol Spritz. Diane Kruger. Snowboarden. Quatschen. Barcelona. Mädelsabend. Pink. Foodkoma. Losprusten. Kuchen. Neuseeland. Sex and the City. Jane Austen. iPhone. Schumacher. Pinguine. Weißer Tee.
---