Weekly Gentlemen's Style
Dass es nicht immer ein Anzug sein muss, schon gar nicht bei den Italienern, beweist dieser junge Herr, den ich auf der Pitti 2014 in Florenz gespotted habe.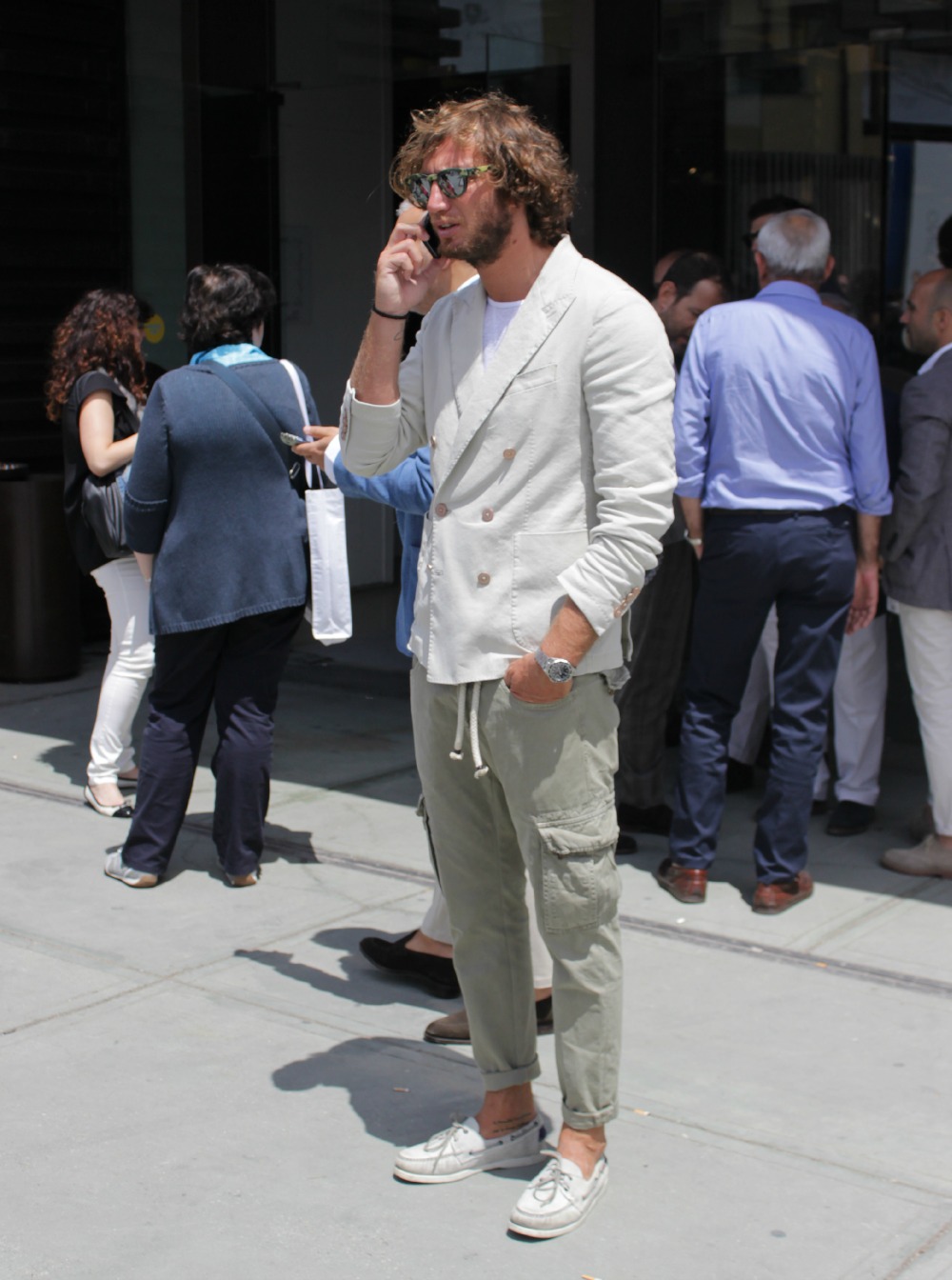 Zur lässigen Cargo-Hose in hellem Oliv – die darf im Sommer eindeutig mal kurz sein – trägt er Shirt und ein cremefarbenes Sakko, was eindeutig eher locker geschnitten ist. Und hängen da etwa Zugbommel von der Hose raus..? Ein Highlight ist seine coole Sonnenbrille, eine ähnliche findet ihr bei Ray Ban. Der Look ist Sommer pur, helle Farben und betonte Lässigkeit, we like!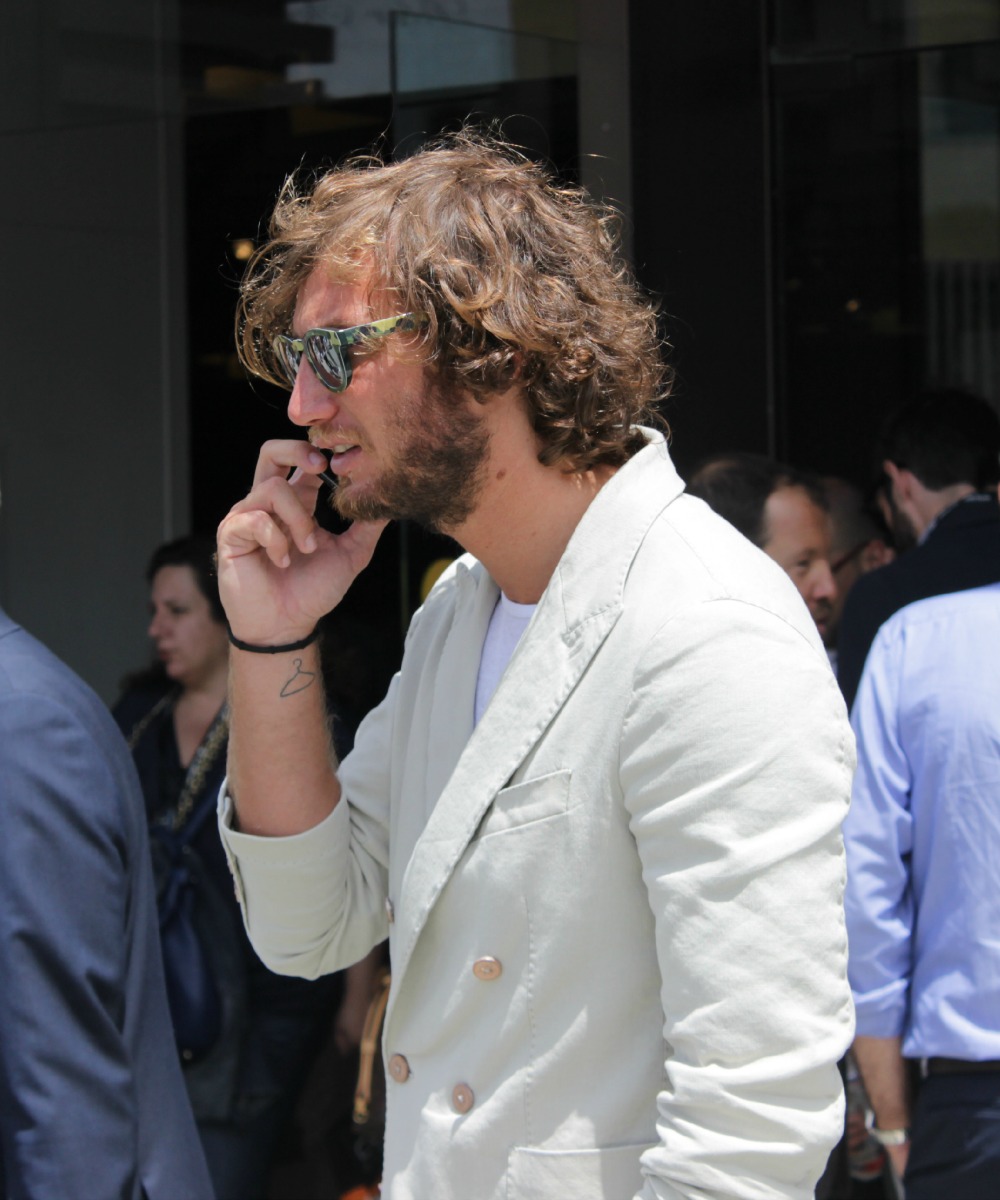 Ich habe zwei Mal hingeschaut, aber nein, es stimmt: Er trägt ein Kleiderbügel-Tattoo! Ein Mann mit einem Kleiderbügel-Tattoo, ich komm gerade gar nicht klar… 😉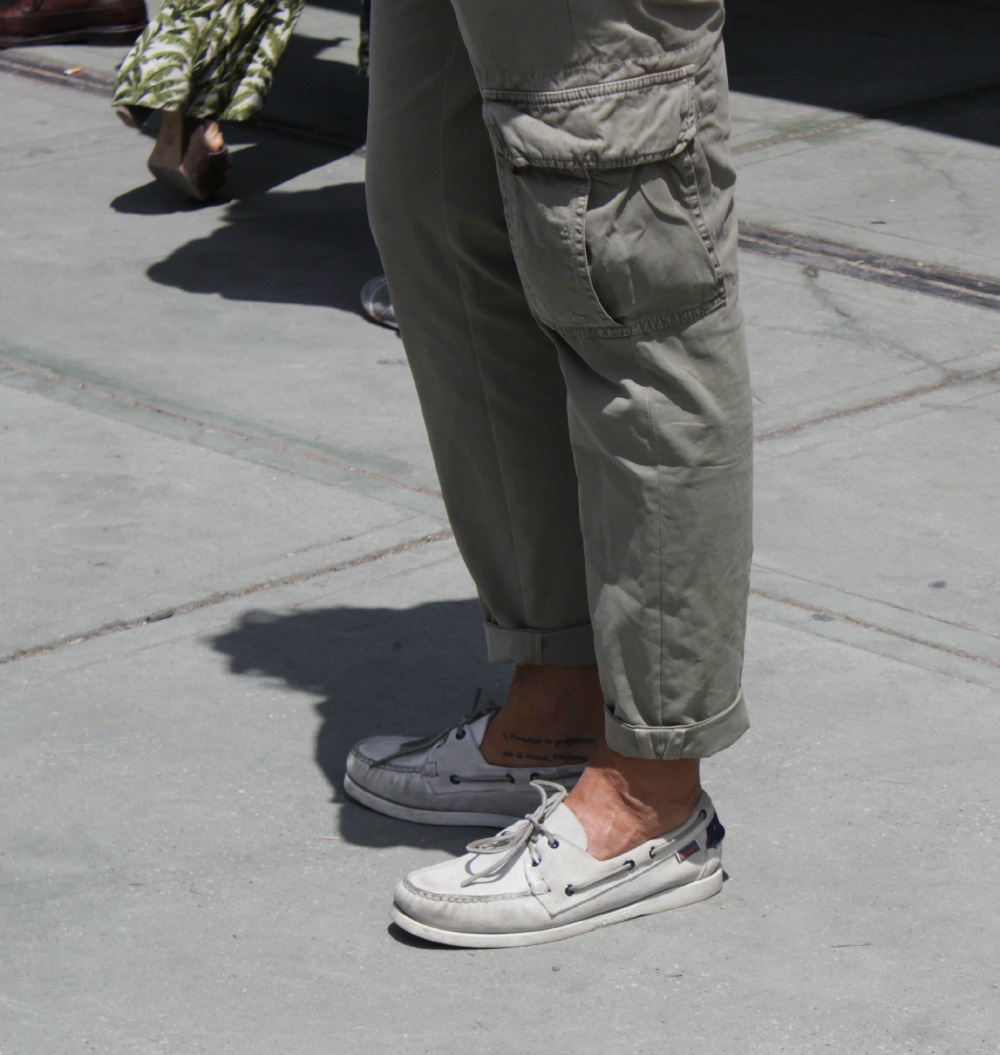 Must-Have: helle Segelschuhe, z.B. von Timberland
florenz, gentlemen, Inspiration, italiener, pitti, Style
---
Julia
Social Media Managerin bei engelhorn. Biker Boots. Chanel. Kekse. Lesen. High Heels. Mädchenkram. Kurztrips. Running. Gabriel Garcia Marquez. Aperol Spritz. Diane Kruger. Snowboarden. Quatschen. Barcelona. Mädelsabend. Pink. Foodkoma. Losprusten. Kuchen. Neuseeland. Sex and the City. Jane Austen. iPhone. Schumacher. Pinguine. Weißer Tee.
---